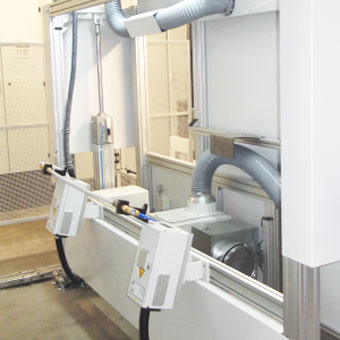 The enhanced version of the newly released CartonStar 100% inspection system from Isra Vision (Duluth, Georgia), a custom manufacturer of machine vision systems for checking print images on corrugated board, can now also be used for digital printing. Corrugated board is traditionally printed using the flexographic process. This method can be expensive to set-up and is aimed at longer production runs. Due to the growing demand for individualized packaging and faster change-overs, digital printing is becoming increasingly popular. The advantage is obvious: Because there's minimal make-readies in digital printing, smaller print quantities are possible – right down to a batch size of one repeat. This gives digital printing a cost advantage for small and medium-sized runs while also ensuring high print quality.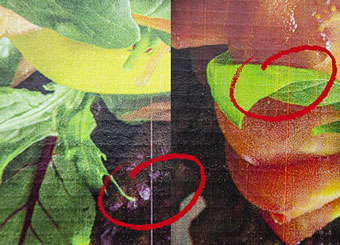 The CartonStar 100% inspection system for continuous quality and process monitoring can be used in both post-press and pre-press, and is ideal for digital printing due to its flexibility. The system is easy to integrate into digital printing workflows and covers all requirements placed on an inspection solution as an intuitive and finely configurable solution. Alongside classic print defects such as register accuracy, missing motifs or colour deviations, CartonStar also identifies defects typically found in digital printing – such as mottling, banding, streaks or smears. A particularly powerful feature is the adjustable detection and classification of defects through the integrated compensation of the material's surface. Known as the Defect Classifier, it differentiates between quality-relevant defects and irregularities caused by the inhomogeneous surface structure of the corrugated board quickly and precisely – thereby preventing unnecessary waste. Instant defect recognition enables defective products to be rejected at an early stage, preventing defective sheets from being processed further, and thus conserving resources and reducing.
CartonStar is also highly compact and therefore easy to integrate into most presses. All ISRA components are protected against heat, dust, and high levels of humidity. Moreover, the system can run for years without any maintenance due to its durable ISRA LED lighting. Its condition-monitoring feature observes all important system functions continuously. Quality reports make every single job traceable and give users peace of mind while also helping to prevent defects in the long term. The solution also reduces the amount of waste produced and facilitates the more efficient use of resources which – given consistently rising raw material prices – lowers overall production costs.