As the OEM accelerates its presence in the label, packaging and embellishment markets, this new model targets mid-volume to high-volume label converters, commercial printers, and large brand owners, providing "affordable, top-quality digital label printing." The press will be officially be available in the Spring of 2023. The AccurioLabel 400 will allow customers to expand their businesses in the growing markets of digital label production and packaging. Recently, Konica Minolta celebrated the 1,000th installation worldwide of its highly successful AccurioLabel Digital Toner Label Presses, less than 7 years since entering the market.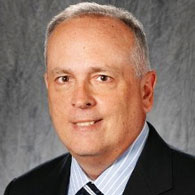 "We're excited to unveil the AccurioLabel 400 and look forward to continuing to bring label converters, commercial printers and brand owners the high quality and consistent results they've come to expect from Konica Minolta devices," said Bill Troxil, President of the Industrial Print and Production Print Business at Konica Minolta U.S.A. "As indicated by our fast acceleration into the label market with the AccurioLabel 230, we expect the AccurioLabel 400 to provide another perfect opportunity to strengthen our client relationships by helping them grow their businesses."
New features include the ability to expand applications with white toner, improved productivity with print speeds of up to 130 feet per minute, and further running-cost reductions due to longer durable parts' life. Available in 4-colour and 5-colour options with print resolution equivalent to 3600 x 2400 dpi, the Konica Minolta AccurioLabel 400 single-pass toner production press prints on substrate widths up to 10" or 13". A multiple-touch panel monitors 3 different areas of the new label press, enabling intuitive operation and ease of use while eliminating the need for extensive operator training. Tasks that were time-consuming on analogue presses can be performed quickly and accurately. Konica Minolta's Intelligent Quality Optimizer, the IQ-520, increases usability and automation with label production benefiting from much higher levels of control. The IQ-520 also enables real-time control of white toner opacity, colour stability, automatic calibration, density adjustments and profile creation.