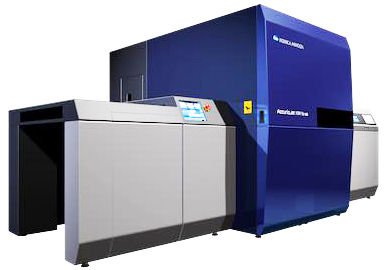 Konica Minolta Business Solutions U.S.A. (Ramsey, NJ), a leader in industrial and commercial printing and packaging solutions, has unveiled its AccurioJet KM-1e High Definition (HD) LED UV Inkjet Press – "an evolution of its AccurioJet KM-1e LED UV Inkjet Press that will contribute to further expanding Konica Minolta customers' businesses," said the OEM. The new AccurioJet KM-1e delivers 1,200 x 1,200 DPI output "that rivals offset press quality." By incorporating new HD technology, improvements have been made to the output quality of the AccurioJet KM-1e. These include the skin tones, uniformity of solid backgrounds and reproduction of textures, with "best-in-the-industry" image quality. Photobooks, art books and digital package printing are among the ideal niche markets for this new HD model.
Since unveiling the AccurioJet KM-1 perfecting 23" x 29 " sheetfed, full-colour UV inkjet digital press in 2016, Konica Minolta has continually supported its clients' business transformation and expansion. The company's primary objective of staying close to its customers has allowed it to build on these proprietary technologies. Quantum Graphics, a commercial printer offering a complete suite of print and ancillary services, located in Eden Prairie, Minnesota, will be Konica Minolta's first customer in North America to implement the new HD technology.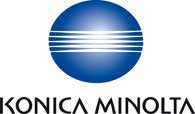 The AccurioJet KM-1e LED UV Inkjet Press was launched in 2020, enabling high-value-added printing with improved connectivity to third-party vendor post-processing, while also accommodating a wider range of substrates. Uncoated, coated, art-coated paper, coloured and metallic papers, transparency media, plastic media, canvas and stone paper are all substrates that can be used on the press – which has been referred to as "the Swiss Army Knife of printing" because of its many uses, and has received INGEDE deinking certification for both uncoated and coated papers, which includes recycled qualities. Most recently, the device earned Idealliance Master Elite ISO/PAS 15339 System Certification, confirming its capability to meet the colour space requirements specified by the Characterized Reference Print Conditions (CRPC) of ISO/PAS 15339. Konica Minolta also worked closely with clients' existing post-processing machines to customize the new model's connection systems. Areas such as analyzing machine operation status and productivity improvements were also developed.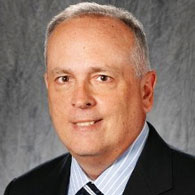 "As Konica Minolta continues to grow our presence in packaging, commercial print and industrial sectors, we maintain our close customer relationships, working in partnership with them to identify new opportunities to support their growth," said Bill Troxil, President of Industrial & Production Print at Konica Minolta. "With the incorporation of HD technology in the AccurioJet KM-1e, our image quality has set a new standard in the industry, further fulfilling our commitment to provide the highest quality of printing to our clients so they can best meet their customers' needs."