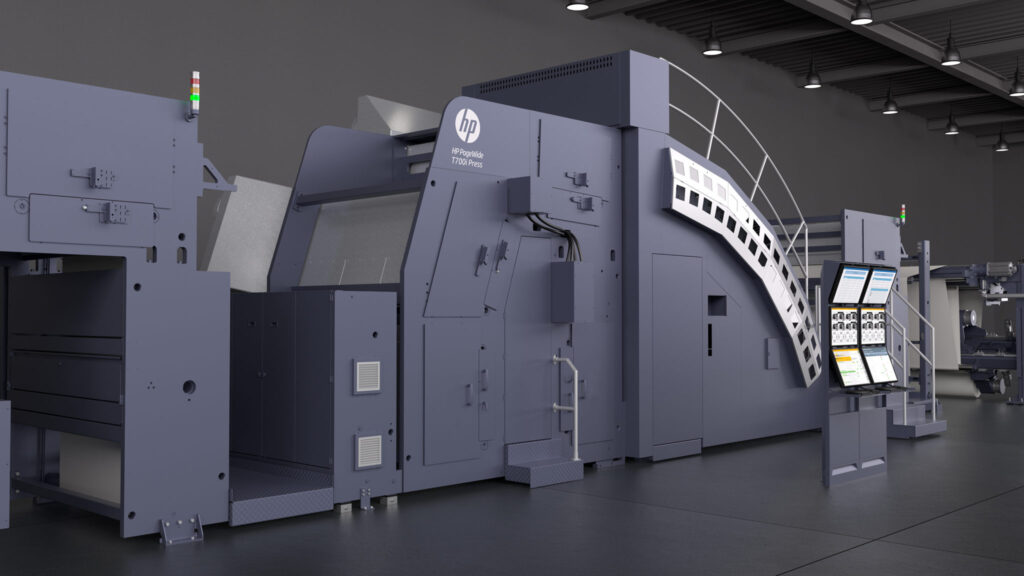 HP's new PageWide T700i Press is a new 67-inch (1.7 metre) digital webfed platform that "helps converters achieve greater operational efficiency for high-volume production of digital single-face lamination, corrugation, and folding carton applications," said the OEM. "HP is continuing its investment in the packaging market to create new opportunities for packaging converters and brands to benefit from the analogue to digital transformation."
The HP PageWide T700i Press, which is expected to be available for installation in late 2023, will be configurable to meet specific customer and market needs, and includes a variety of inline options for manual or continuous unwinding, priming, varnishing and delivery, in both roll and sheet format. Select configurations will be capable of up to 1,000 feet per minute (300 m/min) supported by HP's single-pass Thermal Inkjet technology with true water-based inks for printing packaging that can be recycled – further supporting the converter's circular economy goals, said HP.
The new press platform supports increased plant capacity and reduced manufacturing costs for paper-based packaging production and will enable packaging converters to print with significantly accelerated turnaround times and lower minimum-order quantities that optimize inventories, while focusing analogue print capacity on longer runs. For converters facing increasing supply-chain pressures, this press represents a substantial opportunity for business growth by enabling improved economics, greater production versatility, and more sustainable packaging solutions, the company added.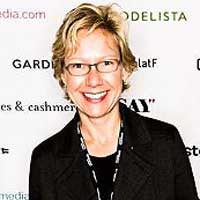 "We listened to the needs of our customers and the market when designing the T700i Press," said Annette Friskopp, Global Head and General Manager, HP PageWide Industrial. "Now more than ever, converters need greater flexibility to respond to dynamic market trends and challenges, and digital packaging continues to fundamentally transform the packaging supply chain for high-volume and mainstream production. The HP T700i Press enables customers to achieve production cost savings and shorter lead times, and enables them to go after higher-value print jobs."
The new press will feature the next generation of HP Thermal Inkjet printheads capable of robust industrial production. The proven inkjet technology builds on HP's previous generations of thermal inkjet to enable customers to achieve consistent and repeatable 6-colour offset print quality at high speeds for high-graphics packaging. Users, said HP, will also benefit from HP's manufacturing scalability and vertical integration across HP's Industrial Print businesses, creating a distinct advantage for their business. The HP PageWide T700i Press will be the second press format built in collaboration with Koenig & Bauer.