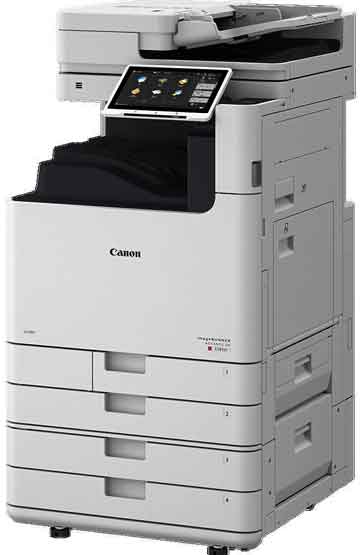 Canon U.S.A. (Melville, New York) has introduced the new imageRunner Advance DX C5800 and DX 6800 Series of Multi-function Printers (MFPs), built primarily for small and medium-sized businesses (SMBs), enterprise and healthcare environments, as well as "organizations of all sizes that have a need for reliable colour output for everyday business needs." This "core A3 product line" includes four models ranging from maximum speeds of 40 to 70 pages per minute (ppm) in black-and-white and colour – a 10 ppm increase from the fastest model in its predecessor series while maintaining common office power and plug requirements.
Large enterprise environments, schools, legal offices and financial institutions with mid-volume to high-volume printing needs can utilize the fast and reliable imageRunner Advance DX 6800 Series. This product family includes two models operating at up to 70 ppm and 60 ppm in black-and-white, and a new option on the lower speed model to add an inner finisher for a compact configuration. Sharing a common design, main accessories and parts with the imageRunner Advance DX C5800 Series allows for increased efficiency in fleet environments containing both black-and-white and colour models, said Canon.

Through a combination of features consistent with the existing imageRunner Advance DX line (including advanced scan functionality, easy-to-implement cloud-ready capabilities, various security features, as well as new capabilities), these models can support customers in their digital transformation. Other major benefits of the series include high-quality office printing and scanning, user-friendly service capabilities, simple yet flexible design, and strong security features. Via features like new CS2 Toner, these models are designed to help limit the amount of power required for the fixing process, resulting in low power consumption and efficient start-up and sleep-mode recovery times. For customers with high-scan volumes and other initiatives to transform remaining analogue information and processes into digital, these models also feature ultra-fast scan speeds of up to 270 images per minute (LTR, 300-dpi, duplex).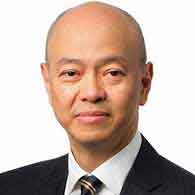 "The new imageRunner Advance DX C5800 and DX 6800 Series, combined with solutions like uniFlow Online, are designed to help with security efforts and improve document workflows today and into the future," said Shinichi Yoshida, Executive VP and GM at Canon U.S.A. "Canon U.S.A. is dedicated to developing solutions that meet the needs of businesses – especially as those needs evolve. We are confident that these new additions to our existing high-quality product offerings are strong reflections of that commitment."