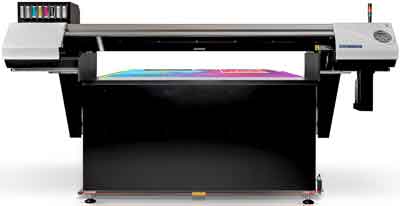 Wide-format imaging leader Roland DGA (Irvine, California) has announced the launch of its new VersaUV LEC2 S-Series of wide-format UV flatbed printers – characterized by the OEM as "advanced UV flatbeds uniquely designed to maximize direct-to-object printing options for users and deliver unsurpassed graphic results." Available in two widths (64" and 30"), the LEC2 S-Series offers direct-to-product customization, plus direct printing on flexible and rigid materials that allows for an extensive range of merchandising, packaging and sign & display application opportunities. The LEC2 S-Series is ideal for on-demand customization printing that complements a printer's current capabilities. "They combine superb imaging with outstanding versatility and production, allowing users to quickly turn around traditional print jobs and customize a vast array of products and merchandise with vibrant, detailed graphics," the company added.
The series also offers machine options that reflect the products and types of media that users want to print on. In addition to the available 64" and 30" widths, Roland DGA offers two different carriage sizes and four different bed sizes, including a full-sized model that prints on full boards. All LEC2 S-Series printers have up to 7.87" of height clearance and are sturdy enough to support up to 2,373 lbs. This makes them ideal for wide range of range of applications – including product personalization, package prototyping, short runs, tradeshow and retail signage, POP displays, interior décor, and printing onto panels, sheets, tables and heavy boards.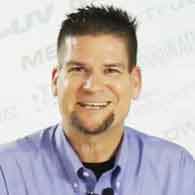 "Our VersaUV LEC2 S-Series printers will appeal to sign makers, personalization houses, industrial printers and packaging experts looking for differentiated profit opportunities, shorter time-to-market and cost savings," said Roland DG's UV Printer Product Manager, Jay Roberts. "They're perfect for existing users of Roland DG LEF bench-top UV printers, or as an upgrade for existing roll-to-toll printer users, businesses looking to enter the world of UV printing, or operations with more industrial-scale requirements. The versatility of configurations enables a range of exciting applications that offer increased profit margins and new business opportunities – both critical to success in today's competitive print market," Roberts pointed out.