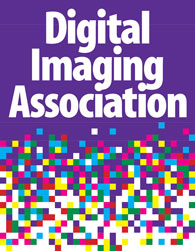 The Digital Imaging Association's (DIA's) May 18 hour-long webinar, titled Labels & Flexible Packaging – Reality vs Impact, took a close look at the current state of this key industry segment, while exploring the impact of going down this road for commercial printers. Moderated by Stephen Longmire of print-finishing specialist Sydney Stone, the highly experienced panelists included Deanne Sinclair (President & Partner, Cambridge Label), Jeff Sommer (VP of Business Development at Lorpon Labels), Cled DeSouza (Senior Director of Technical Solutions and Graphic Systems & Solutions at Spicers), David Haley (Flexible Packaging Specialist at HP), and Phil Hampson (Regional Sales Manager at Durst). Here are some of the key takeaways from this timely and helpful webinar.

• Expect massive SKU proliferation and mass customization of labels to continue.
• Smaller runs with lots of changeovers will also continue with more variable data added.
• Short-run labels with more variable data will experience enormous growth for outdoor as well as indoor labelling applications.
• More customer requests for digital embellishments (such as foil stamping and embossing) to catch the consumer's eye will be the norm, even though these will add to client costs.
• Higher dpi output will be used more often, especially in flexographic projects.
• Another major trend will continue as stand-up flexible pouches will replace rigid packaging.
• On the production floor, standalone roll-to-roll configurations and hybrid configurations will become more popular.
• The challenges going digital in this sector will be difficult as the learning curve for press operators is steep and requires a totally different set of skills. Plus, unlike analogue, you can expect just about every single job to go through your prepress department.
• Going digital in labels and flexible packaging actually (and traditionally) involves every single department in your company.
• Workflow software will be particularly crucial, especially if you have a web-to-print portal.
• Processing adhesives and die-cutting will also be a challenge, therefore in-house digital operator efficiency is vital.
• Recruiting experienced talent for flexible packaging converting lines (such as a pouch machine operator) will require a specific set of skills for which you may have to pay a higher hourly rate.
• The panel suggested less complicated offline rather than inline finishing technology, such as smaller separate embellishment equipment that can fit into smaller production spaces. Inline finishing is not recommended unless you do large runs with the same finishing processes.
• Expect single-pass label and packaging printing to see a boost in overall speeds.
• Expect more options and efficiency in low-migration, water-based inks as well as continuing rapid growth in the corrugated sector which will also feature larger web widths.
• The current global supply-chain crisis has virtually eliminated just-in-time delivery. What used to take days for substrates to arrive now may take weeks or even months! Plus, access to print consumables such as inks, coupled with delays in getting flexographic printing equipment and parts in a timely manner, will further exacerbate the situation. Panelists expect these situations to ease up in 2023 – not this year.
• Despite the challenges listed above, label printing and flexible packaging is still a huge opportunity as it's grown by 4%-5% each year and is closely linked to consumption (i.e. food, pharmaceutical, medical, even pet food).
• Furthermore, digital flexible packaging (launched in 2015) is still growing at a rate of up to 40% a year and is expected to continue as the worldwide population increases.