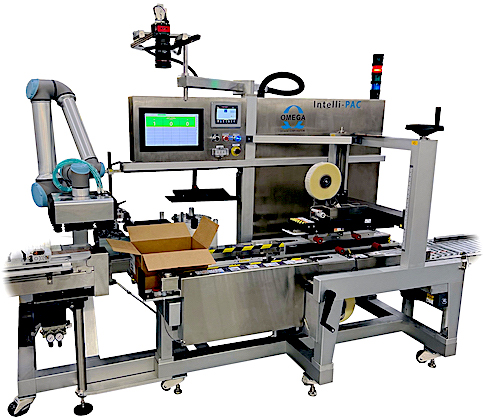 Omega Design Corporation (Exton, PA), a global provider of packaging machinery for the pharmaceutical, nutraceutical and consumer healthcare industries, and a worldwide leader in bottle unscrambling technology, has rolled out its new Intelli-Pac Cobot System powered by manufacturing technology provider Xyntek. Intelli-Pac's highly flexible platform supports a variety of semi-automatic production modules – including case formers, print-and-apply case labelers, case-layer inspection units, and case sealers. Ideal for loose or bundled bottles and cartons, the new system can safety and reliably pack up to 70% faster than manual loading, the OEM pointed out. Also available as an upgrade on existing Intelli-Pac machines, cobot technology offers significant benefits:
• Lower costs. Semi-automatic case packing is more compact, more flexible and less expensive than fully automatic packing.
• Boosted efficiency. Compared to manual setups, semi-automatic cobot packing offers faster operation while reducing the likelihood of human errors.
• Improved quality. Cobots free up operators to perform other important tasks, allowing them to focus on overall operation and product quality, rather than their own hand motions.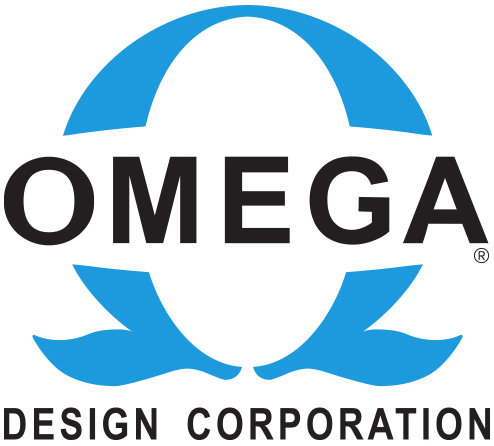 The enhanced cobot capabilities build on Omega Design's well-established Intelli-Pac system, are known for offering high-integrity aggregation data when configured for a "pack first, then inspect" process. Intelli-Pac enables operators to remediate out-of-spec products simply and expediently at the point of discovery, preventing costly downstream rework and resulting in a process where cases are only sealed once satisfactorily aggregated. Versatile and vendor-agnostic, the system permits brand owners to use their own preferred serialization data management software and vision systems.
Cobots incorporated into the Intelli-Pac system are either Universal Robots or UR10e modules. They have a 51" radius range and can handle case layers weighing up to 12kg. Intelli-Pac machines are available in stainless steel or anodized aluminum frames and can handle cases consisting of both single and multiple layers. They can accommodate cases with minimum dimensions of 6" x 4" x 3", and maximum dimensions of 24" x 15" x 21". Case label sizes can range from a minimum of 2" x 10" for corner-wrap labels and 2" x 5" for single-side labels, to a maximum of 4" x 10" for corner-wrap labels and 4" x 5" for single-side labels.