With more than 20 booths sold in the last 30 days, momentum is building for the Flexographic Technical Association's (FTA's – Bohemia, New York) Infoflex 2023 annual tradeshow. The event is now 85% sold out! Exhibiting package printers in every industry segment from around the world will be showcasing their cutting-edge, state-of-the-art technology and bold new products covering flexography, hybrid, and complementary print processes. More than 1,500 package printers and converters, CPCs, and members of the industry are expected to attend. The two-day exhibition will take place April 17-18 at the Greater Columbus Convention Center in Columbus, Ohio.
The list of recently added companies includes; Nilpeter, JetComp, Mark Andy, Industrial Inkjet, Quantum Ink, Omet Americas, Carey Color, manroland Goss web systems Americas, Fuji Shoko America, IKH-USA, Troika Systems, Vemax and Saueressig North America. They'll be among the more than 175 companies bringing a collective 500+ products, services, and technologies to the Infoflex show floor.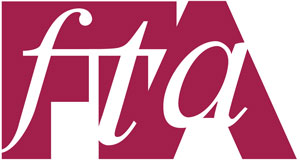 "The industry is excited about Infoflex 2023. No other event gives attendees the opportunity to evaluate flexographic, hybrid, and digital technologies all under one roof," said Jay Kaible, FTA Director of Membership and Business Development. "In addition, Infoflex enjoys a 95% exhibitor satisfaction rating, because of its ability to successfully connect buyers and sellers." A small number of booths on the show floor are still available. Each turnkey booth includes "all the amenities a company needs to effectively drive traffic, network and connect with attendees," the FTA added.