Gallus (St. Galen, Switzerland) has launched its first fully digital label press, the Gallus One, in collaboration with OEM Heidelberg. Marking "a ground-breaking new addition" to the company's conventional and hybrid portfolio of label presses, the Gallus One was specifically designed to remove the Total Cost of Ownership (TCO) barrier for the adoption of reel-to-reel digital labels with "the highest level of automation and cloud-based technologies. In doing so, it provides brands, for the first time, with access to cost-effective and sustainable, high quality digital labels," said Gallus.
The Gallus One is built on the market-leading Gallus Labelmaster press platform. As a 340-mm wide roll-to-roll UV inkjet digital inline labels press, Gallus One utilizes a host of features to achieve high levels of automation and press efficiency, with exceptional UV inkjet print quality and print speeds of up to 70 metres per minute. Gallus said it hopes to reinvent the way in which converters approach digital label printing – providing either a standalone digital solution, or a complimentary service within traditional analogue operation.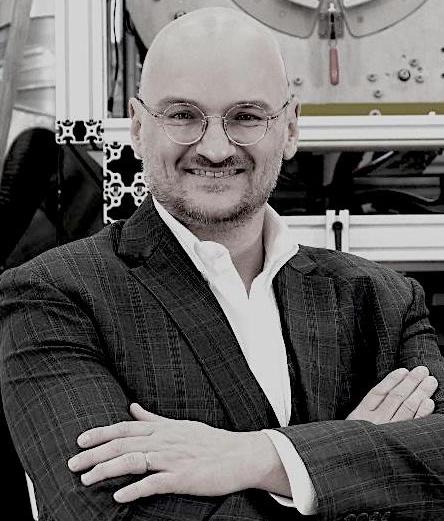 "With the launch of the Gallus One, we are doing more than just bringing a new press to market – we're providing a unique solution that has the capability to drive the next big opportunity in labels," said Dario Urbinati, Chief Sales & Service Director at the Gallus Group. "With cloud capabilities built in, you can not only enjoy remote set-up, but transparent performance monitoring and standardization across your press portfolio and manufacturing sites. In conjunction with the sophisticated press design, the Gallus One offers a complete reel-to-reel digital label solution – including all the software and hardware necessary to produce high quality, profitable digital labels."
Jointly development by Heidelberg and Gallus Bringing together almost a century of experience in leading the narrow-web industry, together with the expertise and resources of offset press manufacturer Heidelberg, Gallus capitalized on the strengths of both businesses to develop the Gallus One. For instance, Heidelberg's's ink-testing laboratories were used to develop digital inks specifically for the Gallus One's Fuji Dimatix printheads. A second lab was utilized to optimize its waveform design, enabling better printing performance. The Gallus One also integrates fully with the industry standard cloud-based workflow software, Heidelberg Prinect. Prinect allows production managers to access key data and analytics to ensure the most efficient print production possible – and they can do that remotely across a secure network, from any smart device, Gallus added.