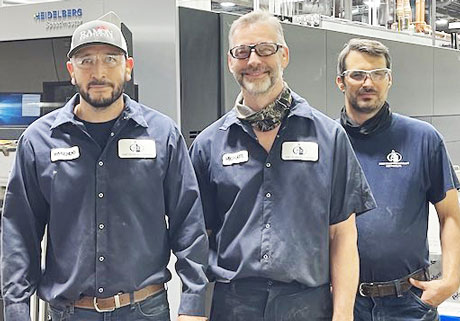 Fort Dearborn, a custom label and packaging company with 20 locations across the U.S., reached nearly 82 million impressions on its Heidelberg Speedmaster XL 106-8+L in 2020. This high level of productivity was especially critical to Fort Dearborn's success, as demand at U.S. grocery stores due to COVID-19 surged. Printing primarily cut-and-stack labels, the Fort Worth, Texas location of Fort Dearborn is equipped with two Speedmaster XL 105s and one other XL 106 in addition to its world-record-setting Heidelberg Speedmaster XL 106-8+L Press (which was installed in July of 2019). In comparison to similar presses in the market, the XL 106-8+L at Fort Dearborn produced over 250% of the annual gross impressions than the industry average of 32 million. Fort Dearborn credits its record-breaking performance to the advanced technology of the press, its increased business in 2020, and its overall plant strategy and teamwork mentality.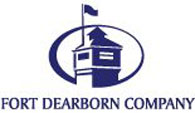 "When we installed our newest XL 106, it almost doubled the horsepower of the older press we replaced. Without it, we would have never been able to keep up with the increased demand in our business during 2020," said Bob Zeisler, General Manager of the Fort Worth plant. In addition to the increased speeds of the press, which runs 24/7 at 18,000 sheets per hour, the XL 106 is equipped with advanced, efficiency-boosting technology such as CutStar, Heidelberg's inline roll-to-sheet device, and Inpress Control, the industry-leading inline spectrophotometre that measures and controls colour and register on the fly at any speed. Inpress Control enables swift changeovers between label jobs, and according to Zeisler, "no other manufacturer comes close to the accuracy and speed of Inpress Control. It's an absolute game changer in our business," he insisted.

Due to the enhanced throughput and efficiency of the press, Fort Dearborn was able to meet the demanding lead times that COVID brought upon the label and packaging sector in 2020 – and in turn, organically capture new business from its existing customer base. Zeisler cites this ability to meet short turnaround times as the main competitive advantage the plant has, over some of its competitors. "Without this press and our other Heidelberg presses, we would never be able to meet this challenge," he added. While the technology of the press played a huge role in the success of the Fort Worth plant last year, its achievements would not have been possible without the company's overall strategy and teamwork. When it installed its second XL 106 in 2019, less than a year after its first XL 106, Fort Dearborn developed a strategic vision for how it would allocate jobs between the two presses. Shorter-run UV labels would be printed on the older press, while the plant's long run jobs would be printed exclusively on the newer press.