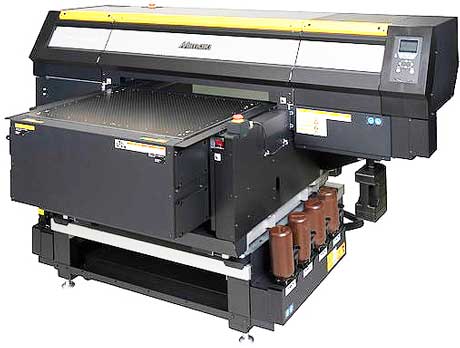 Mimaki Europe (Amsterdam), a leading manufacturer of inkjet printers and cutting systems, has unveiled four new high-speed, high-quality Direct-To-Object (DTO) UV LED inkjet printers – the "190% faster" UJF-7151plus II and the new UJF-MkII e Series that include three advanced, small format printers. All four additions to the market-leading Mimaki portfolio will be commercially available in December of this year and "take industrial print and marking to the next level," according to the OEM. The printers feature an array of new capabilities designed to deliver significant quality and performance benefits, enabling users to explore new applications and increase productivity.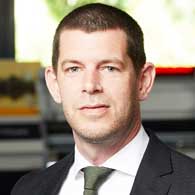 "Once again, Mimaki is leading the way with new solutions that have been specifically developed to ensure our customers can increase their competitive edge and boost profitability," said Arjen Evertse, General Manager of Sales at Mimaki Europe. "By expanding and enhancing our UV LED product range at such a crucial time for the industry, we aim to provide industrial printers with the cutting-edge technology needed to grow their businesses. For printers currently operating in other markets, these new solutions represent an opportunity to break into this diverse and successful sector, utilising our most innovative UV printers yet and supported by the industry's leading manufacturer."
Designed for seamless and reliable high-speed production, the UJF-7151plus II is equipped with 8 printheads that enable dual four-colour (CMYK) ink configurations. This, in turn, allows faster print speeds of up to 190% compared to the previous UJF-7151plus model. The new system also "breaks new creative boundaries" with several features developed to enhance image quality – such as the MFD2 (half-toning) processing functionality to further control dot positioning. The result of this increased control is sharper edges, finer lines and fewer colour irregularities.
The UJF-7151plus II's six-colour configuration includes light cyan and light magenta to enable more accurate colour reproduction. It can also achieve 1800-dpi image resolution, providing superior definition for high-quality applications. In addition, the new printer's Colour Gloss function adds a glossy finish to hardened colour inks, enabling users to create new, distinguishing textures and details that ensure their products stand out from the crowd – even without the use of clear varnish. Load capacity has also been increased to 30kg, making the printer capable of handling high quality print jigs and ideal for accurate printing of heavy media, such as wood, metal, and glass, in industrial print environments.
Three new small-format printers
The new UJF-MkII e Series includes three new small-format printers – the UJF-3042MkII e, the UJF-6042MkII e and the UJF-3042MkII Ex e. The new models offer cutting-edge image quality and stability for printing onto an extensive variety of soft and hard media – including leather, wood, acrylic, metal and glass. The UJF-3042MkII e and UJF-3042MkII Ex e feature a print area of 300mm x 420mm, while the UJF-6042MkII e offers a larger print size of 610mm x 420mm. All UJF-MkII e Series printers feature new MFD2 processing for exceptional image quality, as well as an improved gap-check sensor. This laser sensor detects media placement to prevent printheads from making contact with the material during printing. It can even detect transparent materials for superior accuracy and highly controlled media detection. In addition, the new printers provide improved usability.