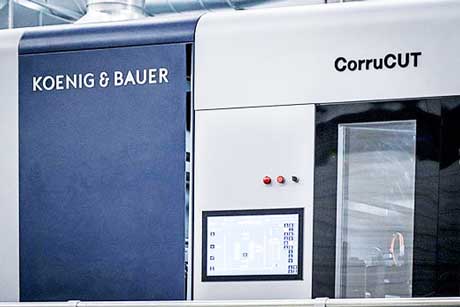 Koenig & Bauer's CorruCUT Rotary Die Cutter was specifically designed for the high-performance production of die-cut corrugated products that yield exceptional flexographic post-printing quality. Its entire sales team across Canada and the U.S. will represent the OEM's three major products in this sector – CorruCUT, CorruFLEX and Omega Magnus.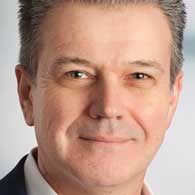 "We are pleased to expand our dedication to the corrugated market," said Kilian Renschler, President and CEO of Koenig & Bauer (Canada and USA). "All three of our new products, the CorruCUT, CorruFLEX, and Omega Magnus, are successfully being operated at a customer's facility. Our North American sales team is the most experienced in all facets of packaging – from folding carton, to lithographic laminates, to flexible substrates, to the label markets. For them, it's a natural bridge to support the corrugated market along with the expertise of Jurgen Gruber, our Corrugated Product Manager, and our extensive German factory team. They'll be trusted advisors as they introduce our portfolio of corrugated products and help to support our customers with their total packaging needs," Renschler added.
CorruCUT can handle corrugated sheets with a width of up to 2,800 mm (110.24 inches) and a thickness of 9 mm (0.354 inches), running at speeds up to 12,000 sheets per hour. Operators can set up new jobs while production is running, providing fast job changeovers and low maintenance. Press control is made easy via a flexible Profibus system and touchscreen.
CorruFLEX is a unique turnkey solution that produces high-performance, post-printing on corrugated board in the highest possible flexographic quality. It features a multitude of unique features, such as a vacuum-belt feeder that operates without feed rollers, and an innovative anilox roller-changing system. It can be operated either as a standalone solution or be integrated into a production line together with conventional flatbed die cutters.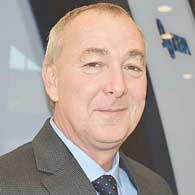 Omega Magnus is a user-friendly folder-gluer that utilizes carrier motor-control buttons on both sides, a colour monitor on the feeder for surveying delivery, an additional control board at the end of delivery, and remote control. Its 3 cm solid-steel frames ensure high productivity, high quality output and long life. "We have numerous Omega Magnus folder gluers running an array of corrugated products throughout the U.S.," said Tom Fitzgerald, Director of Post-Press at Koenig & Bauer. "Our folder gluers for the corrugated market are extremely versatile and fully customizable to meet a customer's individual needs."