Velox Limited (Rosh Ha'Ayin, Israel), a leading developer and manufacturer of mass production, direct-to-shape digital decoration solutions, has announced its latest ink technology innovation: Micro-Pixel Drop Shape Control for printing on extruded plastic and laminated tubes. The new technology delivers exceptionally photorealistic accuracy in images, fine graphic elements, and ultra-sharp text and lines, with high ink efficiency and with no impact on Velox's high decoration speed of 250 cpm on the largest diameter and length tubes. Micro-Pixel Drop Shape Control regulates each drop as it hits the substrate, creating drop diameters that are up to 60% smaller than previously possible with Velox's ink technology, while allowing other drops of the same volume to spread and cover large areas.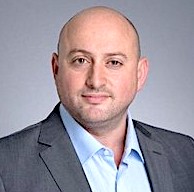 "Velox seeks to deliver the most innovative and cutting-edge technology in the digital decoration market to meet brands' requirements," said Marian Cofler, CEO and Co-Founder at Velox. "To accomplish this goal, we invest heavily in R&D to discover digital print-quality breakthroughs, while continuously expanding our system architecture and ink capabilities to meet market demands. Micro-Pixel Drop Shape Control is a fine example of this, and feedback from customers is extremely positive."
Micro-Pixel Drop Shape Control is part of Velox Variable Viscosity Ink (VVI) technology – specially developed digital UV inks that enable excellent print properties, exceptional decoration quality and high ink efficiency that includes:
• Extremely small drop diameter for fine details and text, as well as wide drop diameter for high ink coverage efficiency
• Wide colour gamut with exceptionally vivid and intense process colours
• Superior functional properties such as high adhesion and high abrasion resistance
• Substrate and surface-agnostic performance resulting in high quality printing on virtually any container material or coating.