Huge Paper (Toronto), a Canadian digital substrate specialist, and a leader in providing digital papers, synthetic substrates and printable magnetics to commercial printers, advertising and marketing agencies, has announced the release of high-performance Poly G polyester papers to the Canadian market. These exceptionally durable papers will be available exclusively from Huge Paper in three options: 100% Polyester, Blended Polyester and Paper Polyester. The 100% Polyester option is ideal for high-end, superior-quality results. Blended Polyester is aimed at printers who need to balance costs and performance. Paper Polyester provides the most cost-effective option. The three versatile options also allow users to trade up or down, depending on their budget and customer preferences – a unique solution you won't get from competitors who stock only one type of polyester paper grade, said the company.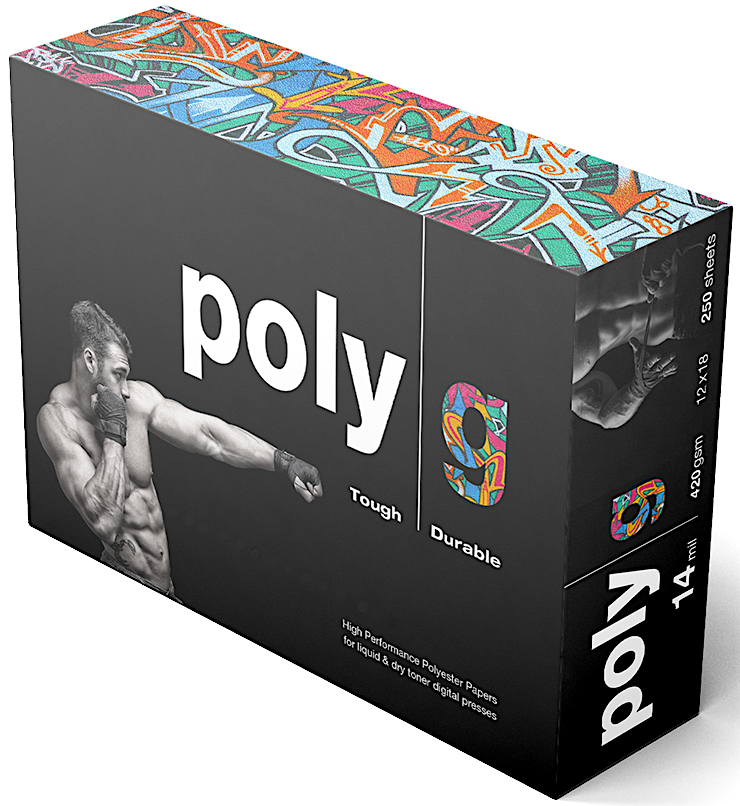 "We used images of a fighter to promote this amazing product because Poly G is without a doubt the most competitive fighter in the durable substrate category," said Huge Paper President and owner Jeff Tapping. "It's well known that synthetic substrates can cause printing issues if they're not optimized for your specific digital press. However, I'm more than confident that Poly G will revolutionize the tough and durable 'never-tear' substrate category. This is because, with rare exceptions, Poly G is compatible with virtually any leading digital press, toner-based or liquid," he pointed out.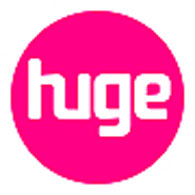 The papers themselves are scuff-free, waterproof and recyclable – in addition to being alcohol, stain, tear, static, and heat resistant. All three grades yield exceptional on-press print results on digital presses from the industry's leading OEMs. Common applications include POP displays, menus, indoor and outdoor signage, manuals, floor decals and many, many more. Available sizes are 12"x18" and 13"x19". Weights vary from 5, 8,10,12 and 14 mil for 100% Polyester, to 8, 10 and 12 mil for Blended Polyester, and 4 and 8 mil for Paper Polyester. "This wide range of weight options means that this durable and versatile product can compete head-to-head with any similar product from any competitor across Canada," Tapping added.
Huge Paper is also known for accessing non-traditional, hard-to-obtain, specialty digital substrates – and for its expertise in knowing which digital papers, synthetic media, and printable magnetics, work best on which digital, lithographic, and wide-format presses. The company has already introduced new digital substrates to Canada and represented several leading overseas paper mills and substrate suppliers here. It also maintains a worldwide network of trusted contacts for easy access and fast delivery.