Toronto-based Huge Paper is now the exclusive distributor of Legion Paper (New York & Los Angeles) products in Eastern Canada. Legion Paper offers over 3,000 papers from 16 countries worldwide. Huge Paper will now have access to Legion's comprehensive range of metallic papers – including Sirio Pearl, Cocktail, Mirri Card and Mirri Sparkle. "These premium papers offer a unique sense of lavish quality with inspiring colours, textures and features to excite customers' high-end print, packaging and signage opportunities," said Huge Paper.

"Legion's fine-art papers ensure vivid, reflective and exhilarating details that create an unparalleled sense of luxury. In addition to Legion's metallic line, Huge Paper now has access to Legion's Sirio Ultrablack paper that delivers "the most intense shade of black on satin-smooth text and cover paper." Its innovative composition of alpha cellulose pulp without carbon black dyes prevents oxidation and reduces scuffing.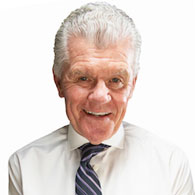 "In concert with our new partner, Legion Paper, this arrangement puts Huge in an incredible position to serve the printing industry," said Jeff Tapping, President of Huge Paper. "Legion is known and respected worldwide as a master of fine-art papers, and with its support, we'll continue to develop our innovative product portfolio and offer even greater value to our customers. I look forward to the further innovations and growth we'll achieve together."
Huge is a premier source for specialty substrate solutions for digital, litho and wide-format printing. Its products include printable synthetics, magnetics and papers exclusively engineered for high performance digital and wide-format presses.