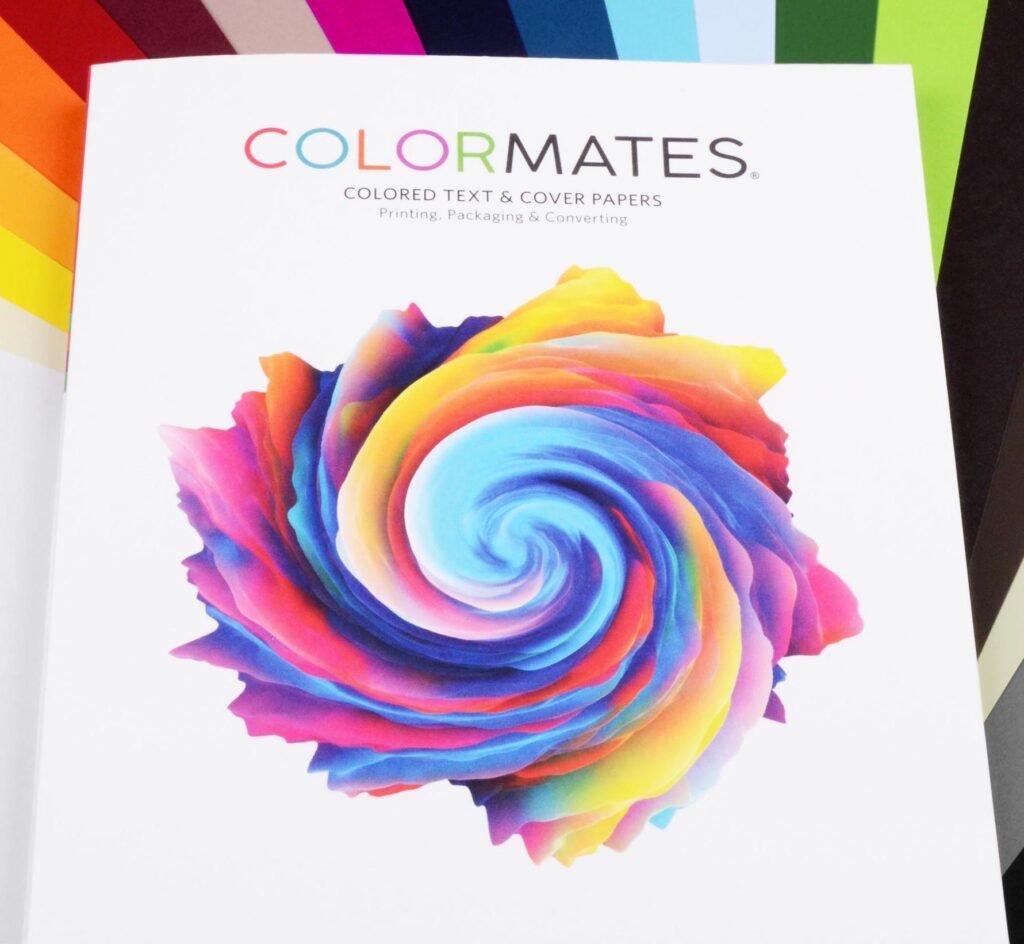 CTI Paper USA (Sun Prairie, Wisconsin), a leading full-service supplier of premium printing and converting substrates, has launched Colormates – a comprehensive new line of printing papers featuring high-bright favourites and fashion-forward colours, said the company. The new uncoated text and cover papers are aimed at merchants, commercial and in-plant printers, as well as converters and brand marketers/designers in Canada and the U.S. A new Colormates swatchbook and print demonstration are also now available. The new line is Forest Stewardship Council (FSC) Certified and elemental chlorine free. The premium line (in 20 colours including one bright white) is available in 111-lb. cover and 81-lb. text, folio, and cut-size, with matching envelopes. They're ideal for dry toner, laser and offset printing, as well as converting and high-end packaging.
The new line offers a wide range of bold, rich and sophisticated colours on a highly printable, crisp, woven surface. Popular bright colours join fresh designer-favorite hues throughout the line – including one bright white and cream, deep and placid blues, rich and soothing greens, plus browns, blacks, reds, pink, fuchsia, and an earth-tone bamboo. Colormates accommodates most common on-press and post-press processes – including die cutting, foil stamping, embossing, folding, scoring, saddle-stitching and other bindery applications. Printers who have already run the product, report that it delivers excellent on-press stability and print fidelity at high speeds. Stocking items include 8.5" x 11" and 18" x 12" cover sheets along with folio 27.5" x 39.375" sheets.

"Print-market dynamics have created new demand for rich, colour-saturated printing, converting and packaging papers," said John Kelly, President of CTI Paper USA. "Growing numbers of print buyers and creatives today want a vibrant colour canvas that stands out – and stands apart." Kelly added that Colormates is ideal for premium print campaigns that must attract attention in today's fast-driving marketplaces. "These bold, sophisticated papers deliver a true premium at an affordable price point." Common end-use applications include book covers, menus, merchandise tags, premium flyers and packaging, greeting cards, announcements and invitations, brochures, inserts, calendars, and much more.