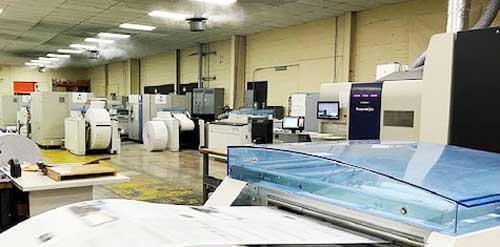 OEM Screen Americas (Elk Grove Village, Illinois) has announced a customer milestone. Data-Mail of Newington, Connecticut printed a total of one billion linear feet using only Screen technology in the first 10 months of 2021. The feat is one of the first achieved in North America by a single printer. Data-Mail, a full-service direct-mail operation and one of the largest employers in the Hartford, Connecticut metropolitan area with over 1,000 employees, serves the financial services, retail, publishing, healthcare, insurance and telecommunications industries. A Screen customer since 2016, it operates 16 Screen presses including ones from the OEM's Truepress Jet520EX, Truepress Jet520NX and Truepress Jet520HD series. Their Screen fleet allows Data-Mail to provide its customers with variable-data solutions in colour or monochrome using simplex or duplex configurations at speeds up to 500 feet per minute!
Peter Barzach, Vice President of Operations for Data-Mail, points to the growing demand for variable-data printing, improved colour and efficiencies in recent years among the company's direct-mail marketer customers, as the reason for his Screen fleet of digital inkjet printers. "As a company we've effectively transitioned from toner to inkjet-based technology," said Barzach. "Our customers have come to expect the capabilities that Screen technology has to offer, such as being able to predictably and reliably print on a wide variety of papers, quickly handle frequent set-ups, and accurately reproduce brand and marketing colours."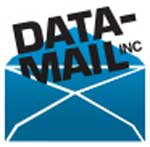 Founded in 1971, the company operates its Personalization Department at three shifts per day, five days a week – but often has its Screen Truepress Jet520 series presses running continuously seven days a week. Between its headquarters in Newington and its satellite production plant in Windsor, Connecticut, Data-Mail occupies 500,000 square feet of manufacturing space and produces 1.5 billion pieces of mail per year.