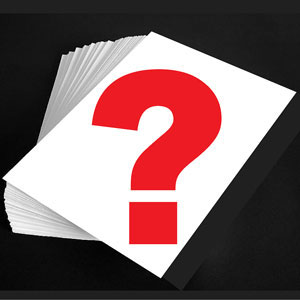 Intergraf, The European Federation for Print & Digital Communication, warns that the current paper crisis will have severe repercussions in the supply of print products for all economic markets, while endangering the rebound of our industry worldwide. "The graphic industry supports all economic activities with their products, be it for information, news, entertainment, education, advertising or packaging. Print plays a huge role in everyday life – so much so that it 's frequently overlooked," the organization said. "Our sector supplies the packaging for goods at the supermarket, the books, newspapers and magazines we read as well as the boxes our digitally ordered food, clothing, gadgets and much more are packaged in. These products are produced by 120,000 printing companies across Europe that employ 600,000 people and generate 80 billion Euros in revenue.
While during the past two years graphic products have clearly witnessed a decline, demand is now almost back to pre-pandemic levels. In 2020 customers were forced to reduce print advertising and many switched to electronic means for their communication. In mid-2021, this market has come back to print, but customers are now facing surging prices and uncertainty about the supply of raw materials. The ongoing strike in some Nordic paper mills aggravated the situation particularly for paper grades such as LWC (Lightweight Coated) and MWC (Medium Weight Coated) paper. It's also estimated that in some countries, close to 50% of this paper for heatset printing comes from one supplier.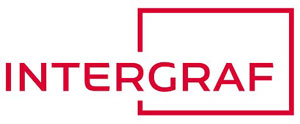 The stocks of printing companies will not last until the strike has been settled, and printers will be forced to announce to their customers their incapacity to fulfil the orders. This means that publishers will be forced to abandon print editions due to a lack of paper. The shortage affects all types of print products, but is particularly detrimental to time-sensitive printed matter such as the publication of newspapers, magazines, books and advertising."

Intergraf's recent feedback from current members showed that 40% of the paper needed from mid-February onwards cannot be obtained. It added that: "The inability to print will cause large financial losses not only to the printing company, but also to the final customer. This will entail foreseeable shortages of many printed consumer goods and some products including food and medical supplies that cannot be put on the market due to a lack of packaging."

How will these shortages affect the North American market?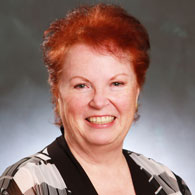 "This will be very impactful," said Marg Macleod, Association Manager at the Digital Imaging Association (DIA), which is holding a second helpful webinar focusing exclusively on supply-chain issues and raw-material shortages this Thursday, February 3 at 12:30 pm EST. This must-attend DIA webinar will feature Warren McCaffrey, President & CEO of Trinet Global Logistics, who'll review ways his company can help Canadian printers and suppliers, both large and small, cope with current supply-chain disruptions and transportation challenges. To register for this timely and helpful webinar please click on: https://hp.zoom.us/webinar/register/WN_NEUXDrpHTfGw77fxqC93VQ.
"We should remember that many European and UK Publishers get books manufactured in North America for this market, and that demand will increase as European paper availability decreases," Macleod added. "That may be good news for some book manufacturers who still have capacity. However, it may also mean that some of those very lovely European sheets may eventually disappear from the North American market entirely, if this chaos continues for any extended period of time."