Mactac Graphics Products (Stow, Ohio), a leading supplier of pressure-sensitive adhesives (PSAs), has released a new sustainable films product line. IMAGin Simply Sustainable products are PVC-free and consist of polyester (PET) and polypropylene (PP) films that meet current regulatory standards of the U.S. Consumer Product Safety and Improvement Act (CPSIA). "Our distributor and printer customers are on a mission to meet end-user needs for sustainable marketing and advertising products," said Amanda Smith, Product Manager at Mactac Distributor Products. "Mactac is committed to environmental responsibility, and we want to support our customers by offering them quality, go-to products that help reduce environmental impact."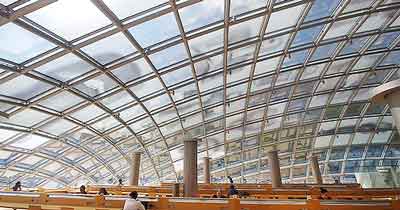 With guidance and support from Mactac's parent company, Lintec, Mactac follows a "Simply Sustainable" culture of environmental responsibility that encompasses environmental best practices and development of environmentally friendly products, while aiming to reduce the company's footprint, inspire employees, and provide added value to customers. IMAGin Simply Sustainable products are primarily designed for window or glass surfaces but are versatile for other applications as well. The films are created with a unique polymer technology that delivers notable benefits over traditional static cling products or similar PVC-based products.
IMAGin Simply Sustainable products include removable and permanent films.
The product line offers removable and permanent products including: Crystal Cling 4.0-mil gloss clear removable PET film; Print Friendly Opaque for medium-term advertising on glass surfaces; and White Magic Cling and Clear Magic Cling 2.0-mil soft and flexible PP removable film. IMAGin Simply Sustainable products can be applied using wet or dry application methods and also function well at a wide range of temperatures. They're available in 54-inch widths. Mactac recommends that customers contact their local waste-management dealer to qualify products for recyclability prior to recycling.