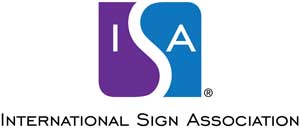 In many economic and industry sectors, as the U.S. goes, so goes Canada. According to a recent Sign Industry Quarterly Economic Report, produced by IHS Markit for the International Sign Association (ISA – Alexandria, Virginia), the overall U.S. economy is poised to grow well beyond initial projections, leading the sign industry to see improvements as well. However, commodity prices will continue to remain high and somewhat unstable, at least in the first half of the year. The report covers the first quarter of 2021, was prepared in April of 2021, and was sponsored by the National Association of Sign Supply Distributors (NASSD). The report assesses four key segments of the industry: Two supplier markets (printing and electrical/digital signage) and two end markets (electric/digital signage and architectural signage). It also forecasts commodities.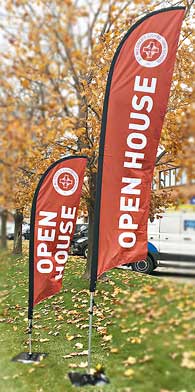 Some highlights of the report include:
• The four market segments all show improving outlooks for 2021, with 2022 seen as a year of continued recovery, IHS says. The end market architectural signage is expected to begin to decline in 2021.
• IHS Markit has revised its forecast for year-over-year U.S. gross domestic product growth for 2021 and 2022, due to higher rates of vaccination and easing of pandemic restrictions. IHS anticipates U.S. growth in 2021 of 6.2% and 4.3% in 2022. Global growth also is expected to increase to 5.1% in 2021 and 4.3% in 2022. Outside of the U.S., China is leading global growth and is expected to grow at 7.8% in 2021 and 5.7% in 2022.
• Commodity prices remain high, though steel is expected to level off in the last half of the year. Paper markets are tightening while packaging supplies are starting to cool. Lumber remains high and will continue to increase in 2021.
The report is free for ISA, ISA-Affiliated Association and NASSD members. Non-members can purchase it for $1,000 (USD) per quarterly forecast. The research can be accessed on the ISA's website along with a recorded webinar in which IHS reviews the findings of the report.