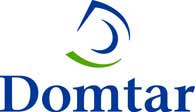 Paper Excellence and Domtar Corporation have jointly announced that they've received Canadian Competition Act approval for their business combination whereby Karta Halten B.V., an affiliate of Paper Excellence, will acquire all of the issued and outstanding shares of Domtar common stock for $55.50 (USD) per share in cash pursuant to an agreement and plan of merger dated May 10, 2021. The consent agreement filed by the Canadian Commissioner of Competition with the Competition Tribunal fulfills the final condition to the closing of the Merger. The consent agreement requires that, following the closing of the Merger, Domtar's pulp mill in Kamloops, British Columbia be sold to resolve the Commissioner's concerns about the Merger's implications on the purchase of wood fibre from the Thompson/Okanagan region in British Columbia. The transaction is expected to close in the fourth quarter of this year.
The Canadian Competition Actis a federal law governing most business conduct in Canada. It contains both criminal and civil provisions aimed at preventing anti-competitive practices in the marketplace. Its purpose is to maintain and encourage competition in Canada in order to:
• Promote the efficiency and adaptability of the Canadian economy.
• Expand opportunities for Canadian participation in world markets, while at the same time recognizing the role of foreign competition in Canada.
• Ensure that small and medium-sized enterprises have an equitable opportunity to participate in the Canadian economy.
• Provide consumers with competitive prices and product choices.
In one of the printing industry's most consequential and controversial votes held online Thursday, July 29, 2021, stockholders of Domtar Corporation approved the proposal to adopt a business combination with Paper Excellence B.V whereby Karta Halten B.V. (an affiliate of Paper Excellence), will acquire all of the issued and outstanding shares of Domtar common stock for $55.50 (USD) per share. Of those entitled to vote, 81.93% were in favour of the merger.
Background and previous reporting. Back in May of this year we reported that Paper Excellence (Richmond, BC) and Domtar (Montreal & Fort Mill, South Carolina) had entered into a strategic business arrangement under which the Paper Excellence group of companies shall acquire all of the issued and outstanding shares of Domtar common stock for $55.50 (USD) per share in cash. Paper Excellence is a diverse manufacturer of pulp and paper – including printing and writing, packaging and specialty papers – that has built a vast worldwide network of mills and chipping plants. Domtar is an integrated manufacturer and marketer of uncoated, free-sheet paper in North America, and one of the largest manufacturers of pulp in the world. It has 13 pulp and paper mills and 10 manufacturing and converting facilities across Canada and the U.S. The all-cash mega-transaction represents a value of $2.8 billion (USD), or about $3 billion Canadian dollars.
After the transaction closes, Paper Excellence intends to continue the operations of Domtar – but as a private, standalone business. However, the merger is not without controversy. Paper Excellence is part of the multi-billionaire Widjaja family holdings of Indonesia. The acquisition will give Paper Excellence control over an additional 12 pulp and paper mills in North America (4 of them in Canada), as well as 9 manufacturing and converting facilities in 15 U.S. states. According to Bloomberg news, the transaction would take the U.S. publicly listed Domtar private. And according to the global organization Natural Resources Defense Council (NRDC), the deal "would put at its helm a family that's internationally notorious for both human rights abuses and deforestation."
As the Halifax Examiner reported earlier this year, Paper Excellence (through Northern Timber, an affiliate of Northern Pulp), owns 425,000 acres of woodland in Nova Scotia, and holds Crown leases on hundreds of thousands of acres. If the Domtar acquisition is approved by regulators under Canada's Competition Act, Paper Excellence will gain 3 more mills in Canada that produce Northern Softwood Bleached Kraft Pulp – the Kamloops mill in British Columbia, and the Dryden and Espanola mills in Ontario. The newly-formed company would also take over the Windsor mill in Quebec, which the Domtar website notes "is the last fully-integrated paper mill in Canada with 400,000 acres of forest lands surrounding the mill."
The Halifax Examiner's incisive, investigative reporting by Joan Baxter also revealed that as recently as June 24, 2021, 68 organizations from around the world signed a letter to Domtar shareholders, financiers and customers. They urged them to "oppose the proposed acquisition by Paper Excellence." The acquisition will also connect Domtar to Asia Pulp & Paper (APP) of Sinar Mas Group (SMG). The newspaper claimed that there's clear evidence linking APP and SMG to 30 years of deforestation, forest and peat fires, and the destruction of wildlife habitat in the 2 million hectares of land under their control. It added that: "such fires and the company's peat development have contributed to extensive greenhouse gas emissions. Reports also point to conflicts with local communities related to land grabbing, forest clearance and pulpwood plantation development in Sumatra and Kalimantan, Indonesia." We'll continue to follow this story closely and will report the facts back to you in an objective and timely manner.