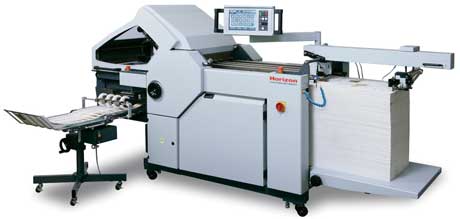 Warren's Waterless Printing (Toronto), Canada's first and only waterless printing company, recently installed a new Horizon AFC-566-FG Automated Folder from leading supplier RM Machinery (Carney's Point, NJ). The installation was completed in January of 2021 and has already reduced the company's folding production time by 50% by significantly reducing bottlenecks and gridlock in production. After extensive evaluation of several folders, the AFC-566-FG was the machine of choice for Glen Warren, owner of Warren's Waterless Printing, who paid close attention to his plant's production and looked for areas where he could improve. "Make-ready time on our other folders proved to be an area that needed attention," Warren recalled. "With the AFC-566-FG, the preparation time has been significantly reduced and we've been able to minimize congestion among our print jobs."

Originally a prepress house founded in 1972, the company transitioned to a full-service printer in 1995 and has been waterless since its inception. It operates two 40-inch offset presses manufactured by Mitsubishi Heavy Industries using soy-based ink. The ink is VOC-free and compatible with either coated or uncoated stocks. Since waterless printing doesn't require dampeners, the need for excessive water is drastically reduced. Ink recycling and specific methods of cleaning the presses' blankets also contribute to the company's environmentally friendly processes, allowing Warren's Waterless Printing to save an estimated 200,000 litres of water per year! In addition to direct-mail projects, the new folder will be used for newsletters, brochures, maps and much more. The company's equipment portfolio also includes a number of digital presses to accommodate its wide range variable-data projects.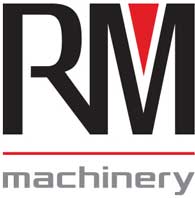 The Horizon AFC-566-FG automated folder is an ideal finishing solution for both offset and digital output. It features 6 fold plates that allow for 17 different folding patterns with the ability to accommodate sheet sizes as large as 21.97" wide and 33.46" long, all in a minimum amount of floor space. The patterns and dimensions are easily programmed on a touchscreen monitor and once in motion, the machine can reach a speed of up to 42,000 sheets per hour. Two hundred jobs can be stored in the system, and a wireless remote controller is available for operating the machine at a distance.