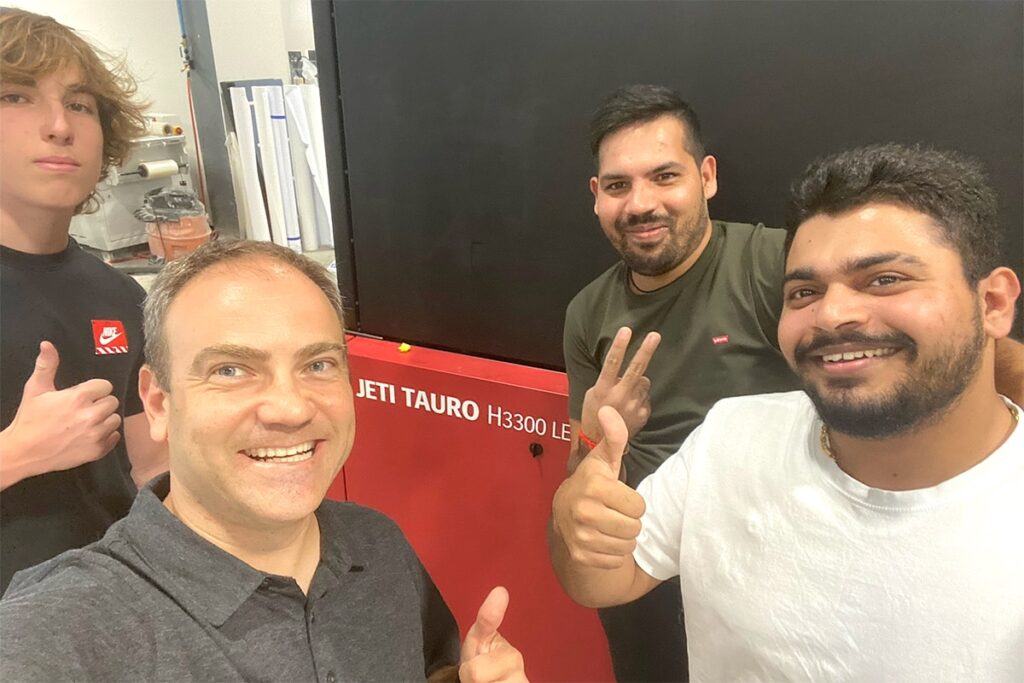 The Essential Image (Kitchener, Ontario) is one of North America's largest marketing services and print providers with deep roots in the photo-imaging business. The company specializes in digital photo printing and framing in addition to services for photo labs. Low margins, steep competition, and aging technology drove the company to target the business-to-business category and transition to wide-format printing. Its printing services began with indoor water-based, then outdoor solvent-based, and grew into lamination and mounting capabilities. To increase efficiencies significantly, management made the leap to UV printing, purchasing their first Jeti wide-format printer from Agfa Canada in 2008.
Pioneering UV inkjet printing
"We were there at the very beginning of UV-based printing," said Tony Tuka, President of The Essential Image. "We saw endless opportunities with inkjet and liked the idea of offering a large range of SKUs from one machine. The throughput, efficiency and increased quality of the Jeti Tauro LED offered the advantages that we wanted. That made an excellent business case to get into the Tauro line," Tuka added. The company has become a leading wide-format provider in Canada and now counts a Jeti Tauro H3300 LED as the latest inkjet engine among its total of no less than five Agfa printers. The business has grown by gaining cutting-edge technology that produces indoor and outdoor applications and high quality short-run and long-run print jobs.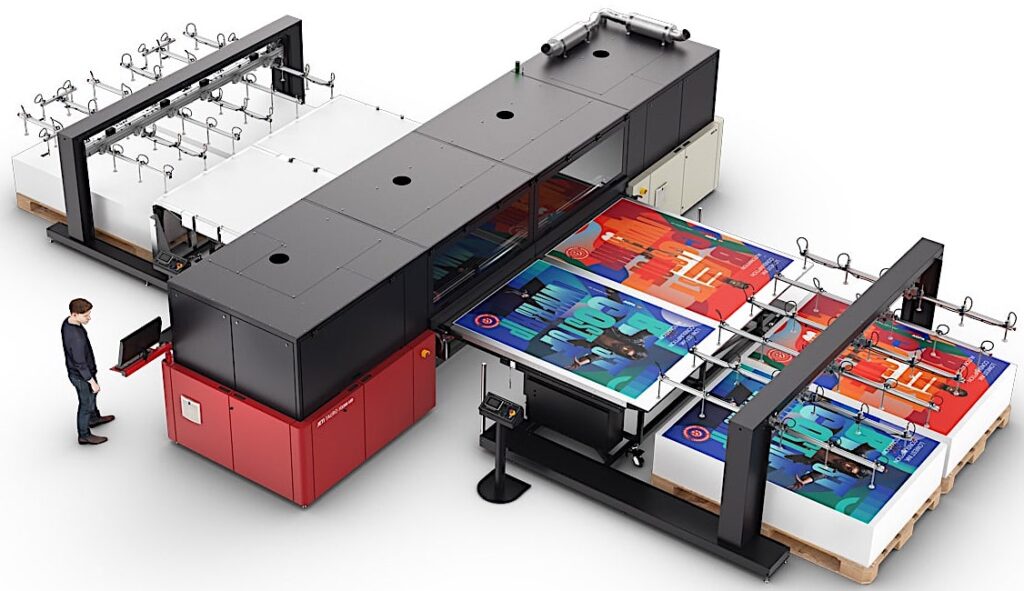 The Jeti Tauro H3300 LED is an exceptionally productive UV wide-format inkjet engine featuring award-winning print quality with extreme speeds, powerful automation, and low ink consumption. Built for multiple-shift operations and 24/7 printing, these heavy-duty hybrid printers also offer additional print heads for faster production. Suited for a wide variety of rigid and flexible substrates, the Jeti Tauro H3300 LED prints up to 3.3 m wide with speeds up to 680 m2/hr (7,319 ft2/hr). The printer also features accurate mapping of spot colours and neutral grey printing, precise media transport, specific jetting algorithms, and masking technology that results in excellent solid-colour reproduction on a wide range of media. The 6-colour models also include light black (CMYKLcLk).
"The Tauro H3300 LED allowed us to run continuous sheets and much higher throughput," Tuka added. "Agfa has developed such a good system of ink chemistry and machinery. These things don't typically work together in UV inkjet printing, but with the Tauro, you get both ink performance and long printhead life. The inks are matched to the printer's performance across print jobs offering the lowest ink consumption on the market per square metre. Agfa ink also performs well on flexible substrates for outdoor applications such as polyethylene and polypropylene. We have good adhesion on rolls and sheets and use our Jeti Tauro LED for vehicle-wrap applications that demand great stretch. Other manufacturers' inks require adhesion promoters to adhere to pliable media, affecting head life. We have a very long printhead life."
Essential Image configured the Jeti Tauro H3300 LED with the Master Roll-To-Roll (RTR) System designed for high-volume print runs of roll-to-roll or roll-to-sheet printing. The system handles heavier rolls weighing up to 700 kg for longer print runs. Changing from single to dual-roll printing is fast, as is undocking the RTR system to switch to board or sheet printing. "Our operators can multitask when running the Tauro LED," Tuka pointed out. "It can easily run 4 or 5 hours unattended while the operator is free to do something else, like ripping the next job, checking colours, or laminating. The Master RTR adds more time for the operator and makes us much more efficient."