Stinson Owl-Lite (with locations in Concord, Woodbridge and Gormley, Ontario) is a 100% Canadian-owned and operated full-service, traffic management and traffic safety company. It's long been considered by those in the industry to be Ontario's leader for traffic-safety products and services, providing quality traffic management and infrastructure solutions to Ontario's municipalities – as well as solutions for the construction, industrial, private and public sectors for over 60 years. Stinson Owl-Lite's wide range of products and services includes Intelligent Transportation Systems (ITS), traffic control services, truck safety systems, traffic safety equipment, property management, parking products and rental equipment.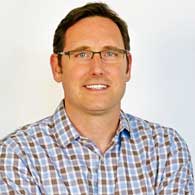 "We are excited to add the TrafficJet Pro to our fleet of sign-making equipment," said James Delamere, President of Stinson Owl-Lite. "This printer is a true game-changer in that we're ensuring that our customers get the very best signs produced for them with the most innovative technologies available on the market today. It's all about creating a long-lasting, quality sign to ensure that our customers get the absolute best sign product – and this printer will allow us to do just that."

Avery Dennison's TrafficJet Pro wide-format traffic sign printer was developed to meet industry demand for sustainable traffic-sign production and improved sign durability. The TrafficJet Pro also eliminates the waste traditionally associated with screen-printing processes. Offering "the fastest and most productive traffic-sign print system," its industrial-grade, dual-roll print system has print speeds of up to 850 square feet (79 square metres) per hour.