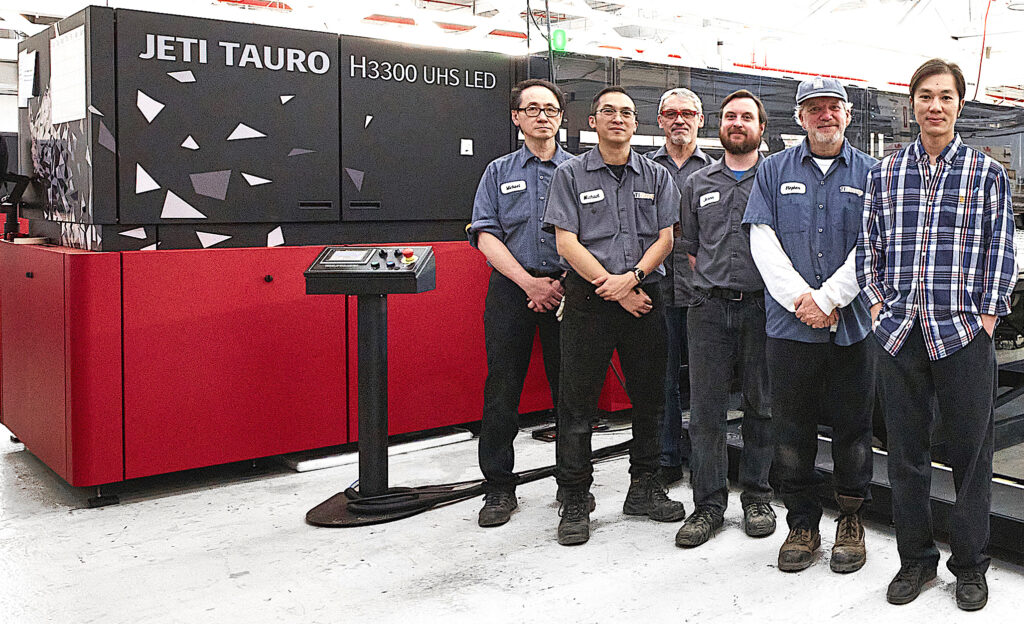 For over 35 years, the TI Group has been a Canadian leader in virtually every facet of cost-effective visual communications and brand marketing. The company has a long history of innovation that envisions solutions that its clients may not have even considered. These services include digital and large-format printing, lithography, variable-data printing, design, photo-studio services, digital finishing, kitting and fulfillment, and much more. Over the years, the TI Group has combined technical expertise with a huge repertoire of state-of-the-art printing equipment. That repertoire has now grown to a new level of production efficiency with the addition of Agfa's newest and fastest flagship UV LED wide-format inkjet printer – The Jeti Tauro H3300 UHS LED (Ultra High Speed).
Ideal for expansion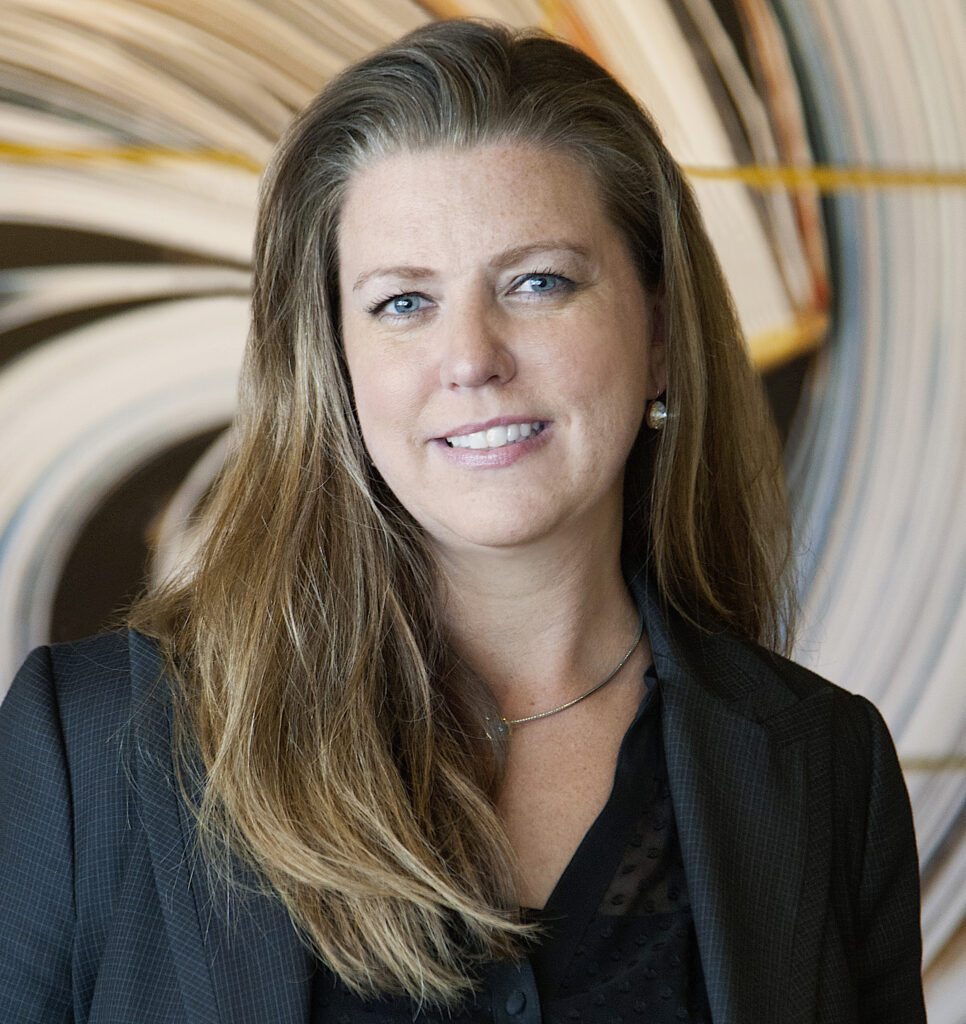 "We needed much more printing capacity to handle our ever-increasing volume of large-format digital printing," said Renée Walsh, President of TI Group. "We are also seeing the need for speed-to-market in both the retail and corporate interiors market, and this device is built for maximum speed and fast throughput. After all, time is the currency of print production – and this press has both quality and speed. It can also be serviced quickly by experienced local technicians, and we pay for its consumables in Canadian dollars, which is another benefit. We're currently exploring and expanding our business in multiple directions. These include indoor and outdoor, retail marketing, direct-to-corrugated, textile, canvas, packaging, fixture displays/visual merchandising, and so on. In addition, the Jeti Tauro platform has been very successful in testing dozens of eco-friendly and innovative materials," she added.
Sonny Au-ieong, Operations Manager at TI Group, added that the Agfa team did an excellent job in installing the most recent Jeti Tauro H3300 UHS LED, as well as the Jeti Tauro H3300 LED in June of 2021 – including site preparation, machine and software setup, colour profiling, and onsite training. "It went very smoothly," he said.
About Agfa's Jeti Tauro H3300 UHS LED Printer
The Jeti Tauro H3300 UHS LED is Agfa's newest flagship wide-format flatbed inkjet printer for the high-end sign and display market, and is the OEM's fastest Jeti Tauro to date, running about 30% faster than the previous model. Its UV LED engine prints on a wide variety of media up to 3.3 m wide in 4 or 6 colours at speeds up to 905 m²/hr. Extremely sturdy, it combines exceptional print quality with versatility, extreme productivity, and cutting-edge automation. The true hybrid that can handle boards and sheets as well as flexible materials in different configurations.
Built for 24/7 performance and low ink consumption, every component is geared towards sustaining highly productive, reliable print operations with low maintenance requirements and high uptime. Due to its extended vacuum zones and media guides, the new printer is also well-suited for corrugated packaging printing. Its master roll-to-roll configuration can handle both single-roll and dual-roll printing. All in all, the Jeti Tauro H3300 UHS LED is the epitome of the 'extreme productivity and extreme quality' that Agfa wide-format inkjet printers are known for throughout the printing industry.
For more information, call TI Group at (416) 696-2853 or visit https://tigroup.ca/.
For information about Agfa's award-winning wide-format inkjet printers, visit https://www.agfa.com/printing/large-format/.