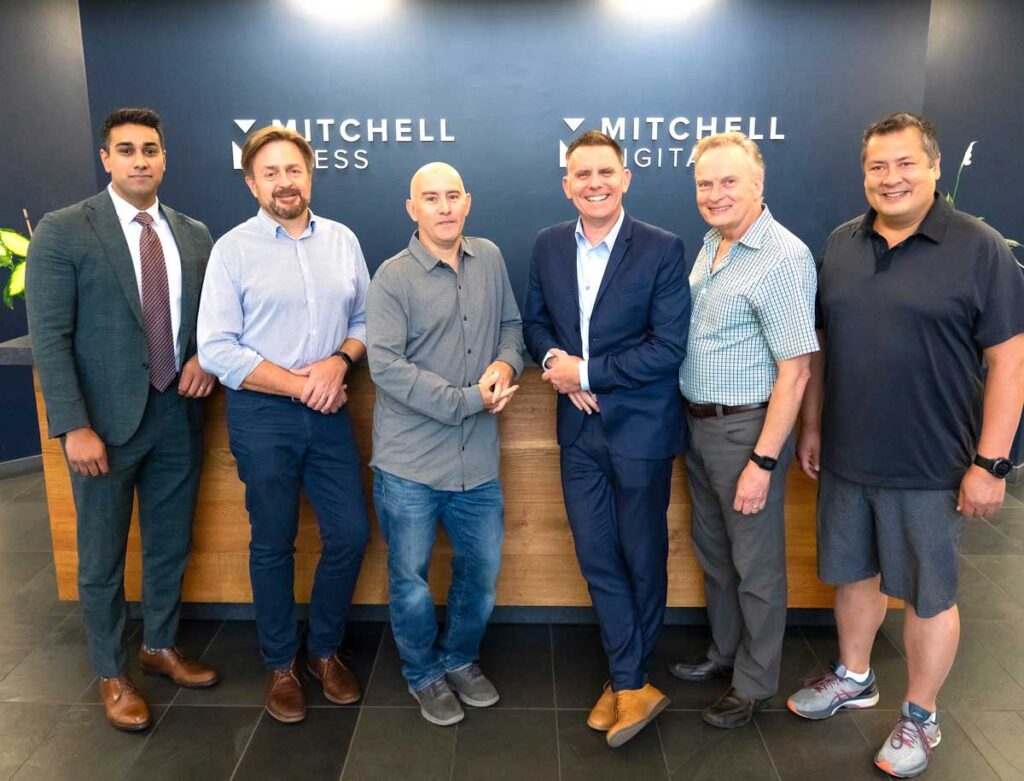 Mitchell Press (Burnaby, British Columbia) will be home to the first Landa Nanographic Digital Printing Press in Canada, with final installation scheduled for the 4th quarter of 2022. Mitchell is one of the largest print and visual communication providers in Western Canada and the Pacific Northwest. The Landa S10P Nanographic Digital Printing Press offers reproduction of up to 96% of Pantone colours, 6,500 sheets per hour (SPH) speed, double-sided B1 (41") format, compatibility with all off-the-shelf substrates, robust data-driven printing options, and easy integration with existing production workflows and other upstream and downstream systems.

"Mitchell Press has always put a premium on investing in the best technology from companies that share our values and passion for continuous improvement and innovation," said David Mitchell, Director and Owner of Mitchell Press. "We believe Landa technology will continue to inspire us regarding print's capabilities, and we're confident that our partnership will open even wider, the window of possibilities for Mitchell Press." Garry Gunter, Mitchell Press President, added: "The Landa press gives us digital's adaptability as well as quality that is arguably better than offset. Plus, its media versatility, B1 format, and cost-efficiency are especially relevant in a time of supply-chain challenges. The Landa technology aligns perfectly with our digital transformation strategy."

Mitchell Press is also enthusiastic about using its new S10P for hybrid applications, which will allow the company to optimize its offset fleet. The company will also use the new press to explore the capabilities of its advanced, data-driven Project28 Division. "The Landa digital press pushes us to re-imagine print," said Scott Gray, Executive Vice President. Rather than producing 500 of one book, let's create 500 books of one – completely personalized, with an incredibly high bar for quality. Mass customization was once a dream; today it's a cost-effective reality."

Sharon Cohen, Chief Business Officer at Landa Digital Printing, commented: "Landa is revamping the print communications landscape, making it possible for printers to close critical run-length gaps and improve quality, costs, and timelines for existing work. That's all before we even get to new revenue opportunities, including custom, data-driven applications that are possible with a Landa Nanographic Printing Press. We are proud to welcome Mitchell Press, a leading print provider for almost a century, to the Landa family, and we thank them for the privilege of bringing significant benefits to the company and its customers."
The Landa S10P Nanographic Printing Press with perfector is ideal for two-sided general commercial printing – including advertising, catalogue production, direct mail and high-end magazines. Enabling just-in-time mainstream efficiency, this B1 (41-inch/ 1,050 mm) format digital press enables efficient printing of collated jobs and the ability to produce high quality prints on any off-the-shelf substrate with no pre-treatment. For increased production efficiency, the Landa S10P is available with a double delivery unit, including a tab inserter for the sorting of multiple jobs. At 6,500 SPH (single-sided) and 3,250 SPH (double-sided), the S10P has a crossover point that provides a digital solution for more than 50% of the world's printing jobs, said the company.