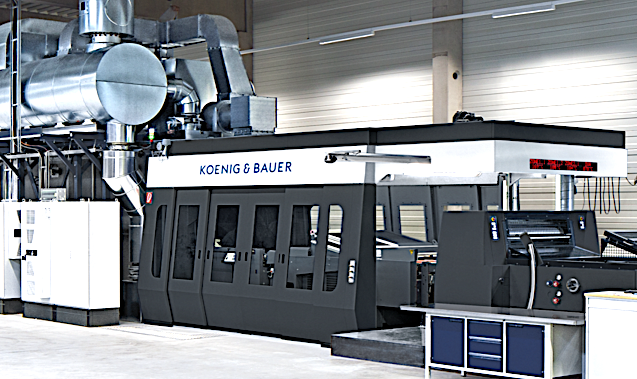 "Our clientele is a variety of customers in Canada, the U.S. and Central/South America – from small producers to national co-packers, all the way to major multinational distributors and brands that require metal twist-off closures for the North American market," said Garnet Lasby, President of Massilly North America. "To satisfy the high demands of our customers who require accurate register of spot-coated metal sheets, we chose to invest in the MetalCoat 470."
The MetalCoat 470 is designed to match the increased demand for higher speed and larger sheet size combined with the need for faster changeover. The three-roller coating application system of the MetalCoat 470 guarantees uncomplicated handling and processes for both conventional and BPA-NI coatings with limitations. The new HighEcon drying oven concept on the MetalCoat 470 automatically controls exhaust air volume, a reduction of up to 70 % in gas consumption compared to an oven without integrated air purification. It also modifies air flows within the oven and uses frequency controllers for all fans. Together, these features enable the handling of extremely thin metal sheets down to a thickness of just 0.100 mm.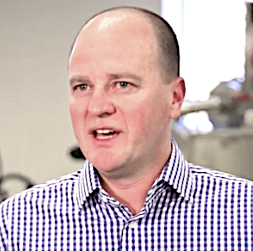 "We believe the new MetalCoat 470, and its coating head, will provide the ultimate precision and minimize our coating consumption," Lasby added. "It's generous sheet format of up to 1000 x 1200mm (39" x 47"), faster makereadies, and high running speeds will contribute to the optimization of our production process." Massilly made the move based on the successful operation of its new Koenig & Bauer MetalStar 3 Metal Decorating Press, which was installed in 2021 at the firm's 250,000 sq.-ft.-facility. Its advanced sheet transfer technology is providing superior registration, the highest printing quality at the fastest speed, and the largest sheet sizes.

The faster throughput, auto wash and automated plate changes are allowing the firm to improve its turnaround times for printed orders, which has been a direct benefit to Massilly's customers. "Our flat sheet drying technology is ideally suited for organizations that wish to produce large volumes of products as efficiently and cost effectively as possible," said Sam Pernice, Koenig & Bauer MetalStar Director of Sales & Service for North America. "The heavy-duty design, a hallmark of all Koenig & Bauer machinery, ensures Massilly of many years of producing the highest quality."