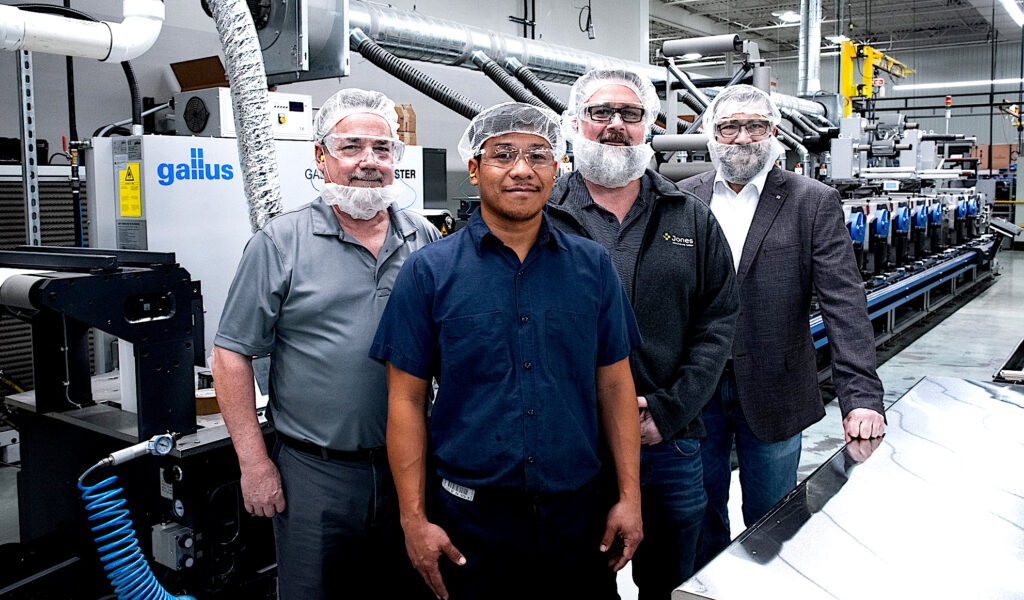 Jones Healthcare Group (London, Ontario), a market leader in advanced packaging and medication-dispensing solutions, is poised to better support nutraceutical brands well ahead of new packaging regulations for products sold in Canada. The company has invested in a Gallus Labelmaster 440 Press from Heidelberg as part of its larger $30-million capital investment plan to increase production capacity while enhancing its equipment portfolio. The new press expands the company's extended content packaging solutions, which will help brands include significantly more product information as required by recently added regulations from Health Canada.

The regulations will apply to new natural health products starting in June of 2025, while all natural health products currently sold in the Canadian marketplace must comply by January of 2028. In addition to the Labelmaster 440, the company has also installed integrated Uhlmann Blister and Bottle Packaging Lines, a Bobst Novacut 106 ER Die-Cutter, a Koenig & Bauer Rapida 106 Folding Carton Press, and an Aquaflex LX 2350 Label Press, as part of its multi-year capital investment plan to support health-and-wellness clients with their complex, regulated packaging needs.
Jones Healthcare has extensive experience supporting clients with these regulations, which came into force for over-the-counter drug products in previous years. Its award-winning and complex folding-carton packaging and pressure-sensitive label solutions continue to grow with this recent Labelmaster installation. In addition to its inline back-print and double-sided printing capabilities for extended content and multi-ply labels, the press includes 10 UV flexo print stations, two rotary silkscreen units and cold-foil capabilities, all designed to uphold health-and-wellness brand standards. Plus, the company's AVT 100% Video Inspection System for inline finishing also ensures industry-leading accuracy and quality.