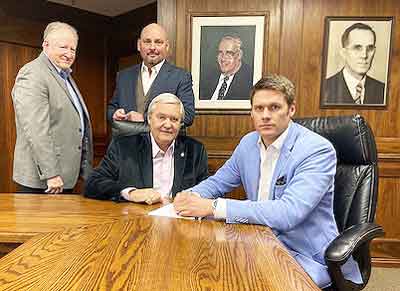 Cober Printing, headquartered in Kitchener Ontario, continues to grow as a leading 106-year-old, family-owned Canadian commercial printer. Its latest major investment is a new Speedmaster XL 106-8P Offset Press from Heidelberg Canada with the first Plate-to-Unit device in North America. The new press, together with its fully automatic printing-plate logistics system, will drastically decrease make-ready times and waste, while eliminating production bottlenecks. The XL 106, set to be installed in late spring of this year, will replace Cober's current 12-year-old press.
The company is currently experiencing growth in both its enterprise B2B and on-demand sales channels. Having made recent investments, the company was well positioned to keep up withincreasing demands from a digital-print perspective, but felt it needed to improve its capacity for medium to long runs. "The investment in the new Speedmaster with Plate-to-Unit," said President & Co-Owner Todd Cober, "will fill this gap perfectly and provides a seamless transition for our customers in terms of quality, speed and price."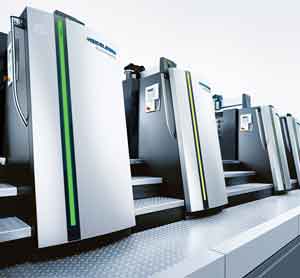 With speeds of 18,000 sheets per hour and fast make-readies via Heidelberg's new intelligent User Experience (UX), autonomous Push-to-Stop technology, and AutoPlate Pro (an automatic plate changing device), the new Speedmaster XL 106 will be a significant upgrade in speed and technology over the company's current presses. Heidelberg UX, together with a host of assistance systems, provides the best possible support for operators at the Prinect Press Center XL 3 control station and at the press itself, said the OEM. Additionally, to ensure make-ready times are kept short, the OEM's patented Intellistart 3 system automatically determines the make-ready processes required for each job produced. Additional time will also be saved with the press's new LED technology, which will speed up cure times for press sheets. "The LED technology is great for our on-demand business," Cober added. "We'll be able to get jobs to customers faster because we can finish the sheets right away and not have to worry about marking or drying time."
Cober anticipates that the new press will immediately add 30% more capacity to the shop, which is needed to fulfill new business coming in, while providing an additional 30% capacity for growth. The company also anticipates a significant decrease in its make-ready paper waste, that will help its goals of being more sustainable. An added benefit of the advanced technology is also its ease of use versus earlier offset technology. "Looking down the road, we believe it'll be easier to on-board new press-crew members when the need arises," Cober pointed out.
First Plate-to-Unit in North America
The company is also excited to install the first Plate-to-Unit in production in North America. "This new unit is going to allow us to achieve consistently high productivity regardless of run length," said Todd Cober. "We do a lot of short runs with high page counts that require a large amount of make-readies every day. Plus, platemaking was becoming a bottleneck for us." Bottlenecks will be eliminated due to new and fully automatic printing-plate logistics at the press. With Plate-to-Unit, ready-to-hang plates are provided and removed using a fully automated process. In addition to reducing the operator's workload, the automation increases the reliability of plate changes and reduces the risk of scratches on the plate, which in turn can cause paper waste.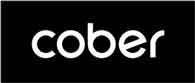 To further maximize productivity, the shop will also use Heidelberg's Prinect Production Manager and Saphira Consumables. While historically a Heidelberg user, this will be Cober's first experience with consumables from Heidelberg. New to LED technology, the company wanted "to partner with someone who could manage the variables for us rather than us trying to figure it out for the first time. We know the commitment that Heidelberg has to their products and we know that Heidelberg has Cober's best interests in mind," President Todd Cober added.