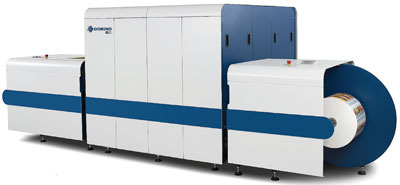 Later this month, ASL Print FX (Woodbridge, Ontario) will install a Domino N610i Digital Label Press to further complement its existing 12 digital and flexographic presses that deliver stunning labels utilizing foils, silkscreens, raised textures, scratch 'n reveal, variable data, laminations and effect varnishes – all printed in a single pass. The company works with brand owners, designers and ad agencies, turning shoppers of their clients' products into buyers with creative label solutions. Since 2005, ASL has invested over $8 million in print and prepress technology, and was one of the first in North America to offer in-house HDFX prepress services that can print a 20-micron dot, resulting in "near photographic" image quality.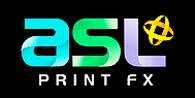 The award-winning company specializes in unique label solutions for the wine, spirits and beer industries using special embossing and de-bossing technology, specialty substrates, unique die-cutting, hot and cold foil options, and both digital and flexo presses for small and large runs. ASL Print FX is a leader in the packaged goods sector as well – including health and beauty, household products, foods and automotive. It also specializes in promotional coupons, contests, POS, and has an entire division for custom-designed envelopes, transforming them into engaging promotional pieces.
With up to 7 colours, the Domino N610i features 600-dpi native print resolution and operating speeds up to 70 m/min. (230 ft./min.), while combining the productivity of flexo with the flexibility of digital. It uses UV-curable inks that can print on a wide range of self-adhesive label substrates – including coated paper, polypropylene, polyethylene and shrink sleeves. The N610i can process up to 3,000 linear metres per hour in High Quality mode. Its High Quality mode also yields up to 92% of Pantone colours plus high-opacity white at 50 m/min. (164 ft./min.).