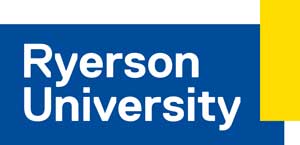 Located in downtown Toronto, Ryerson University's School of Graphic Communications Management (GCM) is seeking applications for a tenure track position of Assistant Professor effective July 1, 2022, subject to final budgetary approval. The successful candidate will engage in a combination of teaching, scholarly research and/or creative activity and service duties while maintaining an inclusive, equitable and collegial work environment across all activities. Duties will include teaching at the undergraduate level, supervision of students, and curriculum development with future opportunities for graduate-level teaching. The successful candidate will also pursue a strong, innovative research program or creative activity that's externally funded and that produces impactful, high quality results and publications.
Candidates must hold a Masters Degree related to packaging, graphic communications, or another subject area closely related to the field by the appointment date. A PhD is preferred. Industry experience at the senior management level is also highly valued. The successful candidate must present evidence of expertise in one or more of the following areas:
• Packaging design, development and prototyping
• Pre-media workflows and automation, for printing and/or packaging
• Package printing including flexographic, gravure, offset and digital printing
• Emerging technologies for graphic communication applications
In addition, the successful candidate is expected to present evidence of:
• A strong emerging scholarly research and/or creative activity that's current, innovative and impactful
• A demonstrated potential for teaching excellence at all levels of the undergraduate curriculum
• A commitment to Ryerson's values of EDI (Equity, Diversity and Inclusion) as it pertains to service, teaching and scholarly research or creative activities – including a demonstrated ability to make learning accessible and inclusive for a diverse student population
• An ability and willingness to contribute to the life of the School of Graphic Communications Management and the University, through collegial service.
How to apply
Applicants must submit their application online via the Faculty Recruitment Portal (click on "Start Application Process" to begin) by Friday, January 21, 2022. The position will remain open until filled. Applications received by that date will be guaranteed consideration. The application must contain the following:
• Letter of application
• Curriculum vitae
• Statement of research interests
• Teaching dossier and if applicable, results of teaching evaluations
• Names of three individuals who may be contacted for references
• A one-page statement on past, current and/or planned contributions to EDI such as (but not limited to): research and teaching that incorporates a focus on underrepresented groups; inclusive pedagogies; public engagement activities that reach out to marginalized communities; and mentoring students from underrepresented groups.
Contact
Any confidential inquiries about the opportunity can be directed to Dr. Abhay Sharma, Chair, Department Hiring Committee, at sharma@ryerson.ca.