The Printing United Alliance Student Scholarship Program is now open for submissions for students entering their 2023 – 2024 academic year. A total of $50,000 (USD) in educational assistance will be provided to up to 25 students planning to study graphic communications. More information and the application can be found on the Student Scholarships page on www.printing.org. The deadline to receive submissions is April 30, 2023. The scholarship program is generously supported through donations from endowment investors and industry leaders and has provided funds to over 100 students since its inception. Scholarship applications are based on a combination of scholastic achievements, their application essay, participation in extracurricular activities, achievements earned, awards received, work experience, and academic and professional recommendations.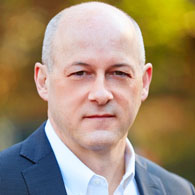 "As a mission-driven organization which aspires to attract young professionals to the printing industry, it's imperative that we create ways to support that journey," said Ford Bowers, CEO of the Printing United Alliance. "This scholarship program has supported numerous students over the years, and we are grateful for the substantial assistance from endowment investors and industry leaders to be able to continue that support. The scholarship is just one of many programs available to student members through the Alliance."
Students interested in applying must meet the following criteria:
• Currently attending or enrolled at an Alliance Educational Institution member school for the Fall 2023 Semester.
• Be a full-time undergraduate student (registered for 12 or more credits) or a full-time graduate student (registered for nine or more credits).
• Committed to pursuing a career in graphic communications, printing technology, or printing management.
• Maintain a cumulative 3.0 grade point average or higher (on a 4.0 scale).
To learn more about becoming an Alliance Educational Institution member for students to receive access to benefits such as The Printing United Alliance Student Scholarship Program, please visit www.printing.org/join.