Canadian Print Scholarships (Toronto) has announced that Canadian Printing Industries Scholarships have been awarded to two students in the Graphic Communications Technology Program at BCIT (British Columbia Institute of Technology). The awards were named in memory of prominent British Columbia printing industry leaders and their contributions to the industry.
BCIT Student Hary Chow was awarded the Jack Hazeldine In Memoriam Scholarship. Hazeldine was the President of Hazeldine Press, and at various times held the position of President of the BCPIA and Chairman of the BCPIA. He was committed to industry training and education, serving for many years on the CPIA Scholarship Trust Fund Committee, and was a key contributor to developing the BCIT Graphic Communications Technology Program. In 2003, he became the first Honourary Life Member of the BCPIA.
BCIT student Aoom Sangjunsri was awarded the Bruce Brydon In Memoriam Scholarship. Brydon served as President & Chairman of the Board of Coast Paper and was known for his genuine engagement with staffers, customers and suppliers. He was a NPTA Stanley O. Styles Award winner in 1999. This award recognized his industry leadership, innovation, dedication and character.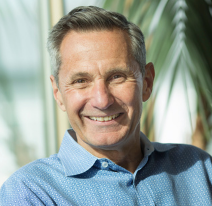 "We're pleased to recognize these industry leaders and the exceptional students receiving scholarships in their names," said Doug Climie, Vice-Chair of PrintForward and Scholarship Committee Chair. Gunther Sturhahn, Board Trustee at Canadian Print Scholarships, added: "We're pleased to support young people studying in our industry and wish them success in their studies." Masih Ferdosian, Program Head of Graphic Communications Technology at BCIT, also commented: "We're grateful to the PrintForward Printing and Imaging Association of British Columbia for helping Canadian Print Scholarships establish these In Memoriam Scholarships. It means a lot to our students."