Toppan (Tokyo, Japan), a global leader in communication, security, packaging, décor materials and electronics solutions, and 3dig incorporated, have partnered in a bold new initiative focused on high-definition virtual humans created using high-resolution, real-scanning data. The project will create photorealistic virtual humans by using data from high-precision biometric scanning performed on the Light Stage1 at the Toppan Virtual Human Lab2, and applying the technology as training data3 for 3dig's "anma" system, which uses Artificial Intelligence (AI) for automated generation of virtual humans. Use of AI-generated virtual humans not based on real-world people will enable creation of image-right-free corporate advertising, video content and other media, said the companies.
Corporate advertising and video content using virtual avatars of real-world people or 3D computer graphic (3DCG) virtual humans have attracted interest in recent years. As AI technology evolves and expands, it's being used for simple operations, such as reception-desk and guidance functions, as well as technologies related to virtual humans, and is expected to grow in importance each year.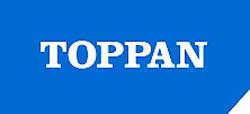 Issues encountered thus far, however, include unnatural expressions and movements as well as a grainy appearance that's conspicuous when virtual humans appear in printed media or on high-resolution displays. In addition to the cost of producing high-resolution replicas of humans, another problem is the so-called "uncanny valley" phenomenon, whereby humanoid objects or images provoke feelings of eeriness in viewers as expressions and movements get closer to resembling those of actual people. Creating virtual humans based on real-world people not only entails costs associated with handling image rights and managing content based on them, but also presents the risk of the content becoming unusable if problems arise in connection to the individuals concerned.
To address these issues, Toppan and 3dig are collaborating on the production of image-right-free content using AI-generated humans that aren't based on specific real-world people. Data compiled from high-precision scanning of the human body performed on the Light Stage at the Toppan Virtual Human Lab will be classified and processed into datasets in suitable formats under robust security on Toppan's Human Body Information Platform. The datasets will then be provided as training data for 3dig to incorporate into its AI-driven anma system to facilitate low-cost production of photorealistic virtual humans that replicate natural expressions and movements – and avoid the "uncanny valley" phenomenon.
Toppan aims to create a new model agency business based on using 3dig's anma system, providing advertising agencies and regional governments with image-right-free content using AI-generated virtual humans and characters not based on real-world people. 3dig will leverage knowledge gained from its research and development of 3DCG and AI to establish a business centered on anma in the form of a platform for low-cost, high-quality generation of virtual humans. By April 2022, the two companies hope to construct an automated generation platform for image-right-free photorealistic virtual humans, which will be provided to the advertising industry and regional governments.