Significans Automation (Burlington, Ontario), a leading provider of integration and automation solutions for the printing and graphic arts industries, has officially launched Version 1.0 of its ground-breaking, cloud-based ink-management utility, Virtual InkBooks. Developed for creating custom ink libraries that can be tailored to any job, Virtual InkBooks allows users to view cataloged and custom ink libraries in real-time, giving production teams the ability to easily customize and record job-specific ink data in the Cloud. These libraries can be used for repeat work downstream, or across multiple jobs on a variety of output devices, reducing make-ready costs and improving and augmenting colour consistency across multiple platforms.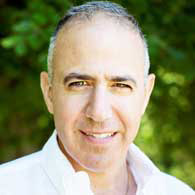 According to Marc Raad, Significans CEO, the time and effort required in the past to achieve accurate, consistent colour is simply too tedious and too costly in today's digitally driven market. "So, we developed Virtual InkBooks to give our customers the ability to control colour up-front and repeat it, rather than spending valuable time downstream interpreting and matching," explained Raad. "At its core, this software solution exemplifies simplicity and delivers unprecedented value for anyone seeking to adopt automation efficiencies into their workflows."

Significans first designed Virtual InkBooks based on the needs of its California-based corrugated display and packaging client, Bay Cities, who recognized the benefits of automating colour data management. "It's important to keep equipment in tune, but it's also important to keep our data in tune," said Bay Cities' Director of IT and Automation, James Hawton. "Virtual InkBooks is the tool that allows us to do this."
Regardless of their location, skills, or application, users of Virtual Ink Book Version 1.0 can easily:
• Mix and match custom colours
• Easily input colour data such as LAB, RGB, CMYK, or import libraries using CXF Data
• Save and reuse libraries for future projects
• Receive support for a variety of printing applications
• Utilize Inkbooks in Adobe Illustrator using a custom extension
• Share Inkbooks with multiple groups and users, Cloud-based and online.
The incorporation of ArtBooks, a robust asset management module, further enhances Virtual InkBooks Version 1.0 as a valuable tool. The launch is particularly timely given Pantone and Adobe's recent parting of ways, recent price increases for Pantone Connect, and current industry-wide challenges finding qualified prepress staff, said Significans. The development of Virtual InkBooks has been a natural progression for Significans Automation, which has enjoyed a proven track record of improving production efficiencies and automating workflows for its printing and packaging clients. According to Raad, "Our goal was to help our clients reduce the variables, manpower, and costs associated with managing colour consistency, particularly with re-orders – and the results have been outstanding."