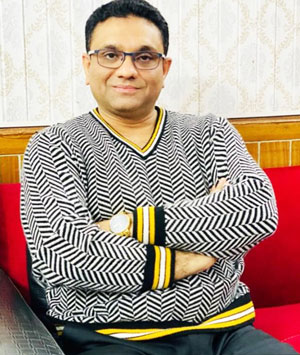 Here, Kashif Raza, the Lead Content Writer at Globex Outreach, headquartered in New York City, New York (www.globexoutreach.com), and primarily responsible for content writing services, reveals SEO and other proven content strategies that can help clients better connect with their target audiences, while also building much stronger relationships.
Becoming a graphic designer might not be difficult for you, but getting recognition is tough. You can't start posting your designs and expect thousands of people to share your creations on a whim. Choosing affordable monthly SEO Packages is going to bring more organic traffic to your website.
The importance of SEO. SEO stands for Search Engine Optimization. It includes a set of techniques that attracts more visitors to your website. A broader viewership helps you build a loyal audience, lets you to show your creativity to the world, and hopefully brings in more clients.
Here are the three pillars of SEO
Make yourself discoverable
Prioritize being relevant
Become an authority in your industry
Best practices of SEO. Ready to become more visible, relevant and authoritative in the graphic design industry? Below are some proven tips.
Stay genuine. The cliché "honesty is the best policy" is the best strategy when it comes to optimizing your website for search engines. Google, the most-used search engine globally, uses a bot called Googlebot to learn what's on your website. So, fooling people and bragging about graphic skills that you don't have isn't going to help. Here's what you must avoid while setting up your website for SEO:
Don't upload someone else's creations.
Avoid copying content from other websites or blogs.
Post only high quality and relevant content.
Base your content around your target-search queries.
Target the keywords. Keywords are phrases that users search on Google to find targeted content and relevant results. Now, being a graphic designer, you can't target all the keywords or key phrases. So focus on a set of keywords while starting to get some traction – and stick to these keywords. Here's how to find relevant keywords:
Use "Google Keyword Planner"
Get started with these free keyword-finding tools.
Target the terms that pop up in "Google Search Suggestions."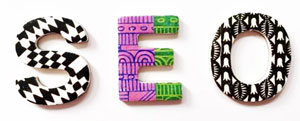 Other than that, you don't have to enroll in courses to learn about the keywords you should target in your SEO campaign. Start small, build on top of your previous knowledge, and take your keywords' targeting game to the next level over time.
The content you publish. Your content that you publish on your website plays a vital role in Google rankings. Forget about getting discovered if you don't publish SEO-optimized content in your graphic design website. Though you may only be posting your graphic design masterpieces, you should reconsider your strategy by doing this:
Write about your designs and keep it concise.
Include your target keywords in your content.
Don't spam the keywords in every second line.
Only focus on one or two keywords in your content.
Remember, you can always get back and make some changes after hitting the "publish" button. Include keywords in your posts if you have already published some content pieces without considering their SEO aspects.
Internal linking. Internal linking is the process of attaching relevant pages of your website to a specific page using anchors. Now, anchors are vital phrases that summarise the content of the linked page. Internal linking helps Google understand what content is distributed on your website and how to rank these pages.
The importance of Alt Attributes. The addition of relevant alt tags is essential for increasing your chances of stardom to rank on the first page against your target query. These tags help search engines understand what your pictures are all about and help your site ranks in the "images" category.
Here's how to write outstanding alt attributes:
Focus on describing the image.
Shorten the number of words.
'Sprinkle' the keywords.
Avoid the "image of" phrase.
Write meticulous meta descriptions. A meta description is a smart way to present a summary of your web page. Most of the search engines use your meta description to compelling users to click on your website. Optimizing your meta descriptions for your graphic design website is going to help you get more clicks. Follow these tips while writing meta descriptions:
Keep the meta descriptions between 50 to 160 characters
Provide an accurate summary of your page's content.
Insert a CTA to encourage people to click on your page.
Focus on the unique aspects of the content.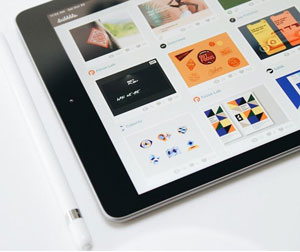 The importance of mobile optimization. Let's face it: most users today surf the Internet on their mobile devices. Ensure that those who visit your graphic design website from their smartphones fully engaged. Graphic design is all about producing what's compelling, right? Follow these tips for optimizing your site:
Increase the page speed of your website
Make your website(s) responsive.
Design the website for mobile devices.
Avoid using pop-ups on the mobile version.
Make your website's fonts and overall experience are mobile-friendly.
Focus your website for local SEO (graphic design in this case).
Create different URLs for mobile users.
Link-building strategies. Establishing a rapport is one key to enjoying excellent relations in your life. The same is true when it comes to getting featured on the SERPs. Link building describes the set of practices that enables you to get links from other websites related to your industry (graphic design in this case). Follow these link-building strategies:
Get featured on websites in your industry.
Build relationships with others who produce excellent content.
Provide free training to students to get backlinks for the school's website.
Blogger outreach. Blogger outreach is the process of getting in contact with influential bloggers and asking them to share your content. Are you thinking about why top bloggers (graphic designers) will share your content? If you follow these simple steps, you can convince the top bloggers to share your content:
Find the influential bloggers in your industry.
Build contacts with them by engaging with their posts.
Write a convincing email that gives them a reason to share your content.
There's more to learn about blogger outreach, but focusing on building organic traffic is a proven strategy.
Conclusion. I believe that the only way to get more visits to your website and establishing yourself as a top graphic designer is to optimize your SEO strategy. Doing all of this on your own is very time-consuming, so please consider finding a reliable SEO services provider.
Happy designing!