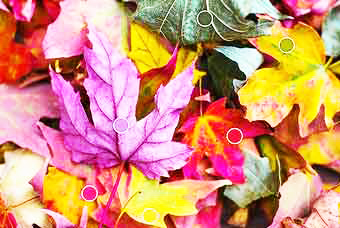 Pantone (Carlstadt, NJ), a global authority on colour and a leading provider of professional colour tools for designers, has announced the latest version of Pantone Connect, a digital platform for designers that streamlines their colour decision-making and communication. The platform, which provides access to all 15,000 Pantone Colours available in the cloud, has added features that will provide opportunities for designers across the world to have a 'holistic' tool that will allow creation of digital mood boards, palettes and will enable live collaboration within teams, clients and partners throughout the design workflow globally.
The Pantone Connect platform, first launched in April of 2020 and then in June of 2020 with the Pantone Color Match Card, has evolved to the rapidly changing needs of the designer – specifically to adapt to a new creative and working environment that has merged physical and digital like never before due to the pandemic. Pantone worked closely with designers across industries to understand the nuances of the designer's new workflow, updating the product to best match their needs. As a result, Pantone has streamlined the platform to be an all-in-one digital tool where designers can easily integrate colour through the entire design process from start to finish. The platform is available in the Adobe Extension Marketplace for use in Adobe Creative Cloud software, App Store (iOS) and Google Play (Android) for your smartphone, and as a web application in a web browser.

Pantone Connect new features include:
• Mood board function. Allows users to upload digital photos of inspiration on the platform and automatically match it back to the nearest Pantone Color Equivalent.
• Palette creation. Allows designers to create and store palettes securely and allows users to see how palettes will be perceived by people with common color blindness and how palettes will look against light & dark backgrounds for contrast
• Collaboration tools. Allows designers to share palette info with people across the design workflow and work together with teams, clients, printers, and brands to reach a shared vision and definitive colour consensus.