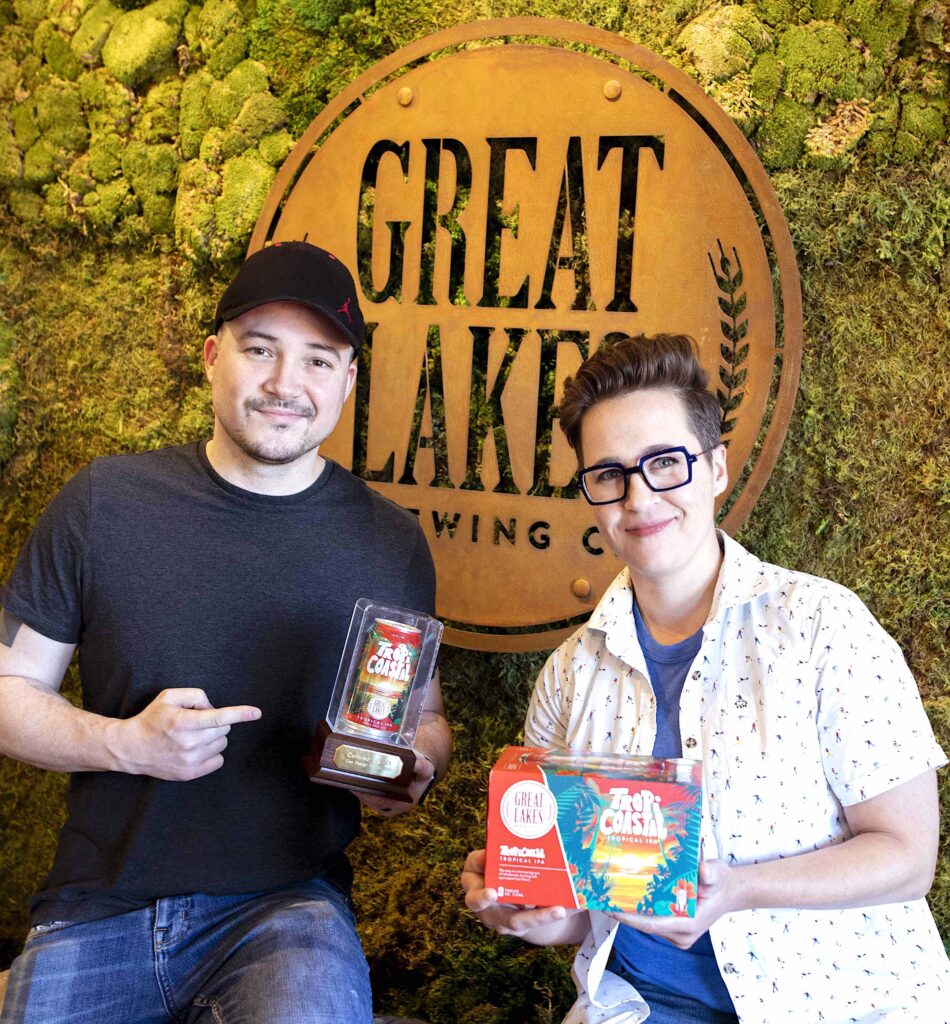 The marketing team at Great Lakes Brewing Company in Cleveland, Ohio recently received their trophy for winning the third annual Colored by INX Can Design Contest. An independent panel of judges determined that its TropiCoastal Tropical IPA craft beer entry featured the best design of this year's entrants, allowing them to claim back-to-back titles after winning in 2021. All submitted entries required designers to use the INX Metal Color Catalogue to produce a commercial can design before December 31, 2021.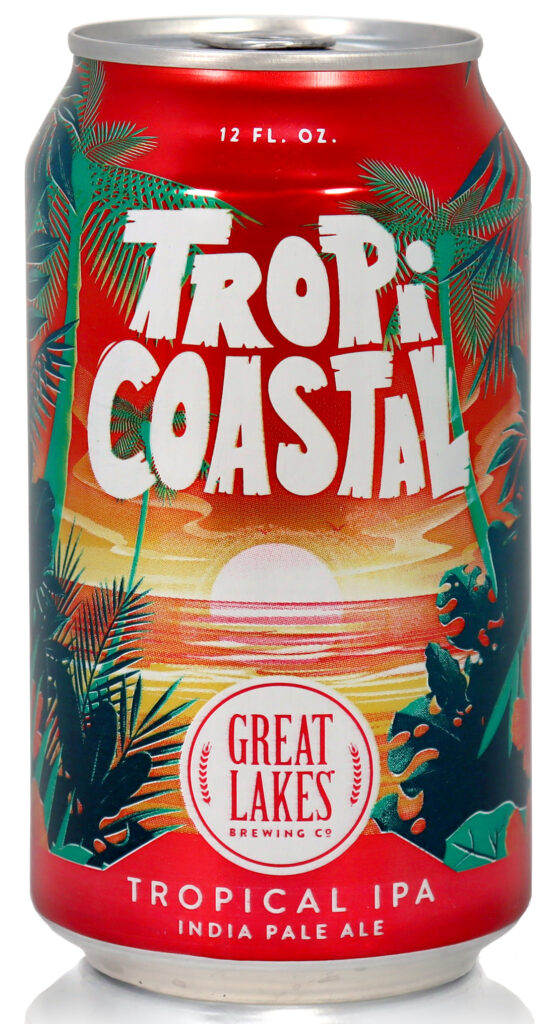 Creative Manager Jameson Campbell said the catalogue inspired his team to find the right combination of colours to deliver each beer's unique story, create shelf appeal and build stronger brands. "Our goal was to expand our IPA portfolio with a year-round offering that delivers big, ripe tropical fruit aromas," he said. "So how do you achieve that feeling visually, especially when your beer is primarily sold in regions where a plane ticket is required to capture those vacation vibes? With immersive, enveloping splashes of colour," he revealed. Acknowledging his team took a different approach with the TropiCoastal Tropical IPA entry, Campbell explained the steps taken to achieve the winning design.
"With illustrator Sam Hadley, we set out to create the invigorating feeling of discovering your own tropical oasis. It draws the can holder into a warm, beachfront sunset scene amidst cool, green and teal foliage that extends beyond the can's front face," Campbell said. "To deliver on our promise of a liquid getaway, TropiCoastal received its own tiki-inspired type from Sam, which influenced the voice and style of the brand's supporting materials. Our primary logo, generally shown in black, white and gold, also received a brighter colour treatment. We did it to better align with the lightness of the scene and break the traditional convention of our year-round brands." Great Lakes Brewing Company will be eligible to defend its contest title next year. Details for the 2023 contest willbe available on the INX website in either January or February.