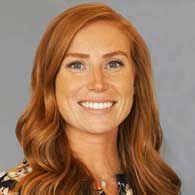 Here, Stephanie Johnson, Vice President of Marketing for PostNet and AlphaGraphics for over 10 years, examines what's new in design for this year, and what's on the horizon. Johnson has supported franchise and association brands in amplifying their marketing strategies to drive growth. She's passionate about the power of branding to drive differentiation, while leveraging consumer insights to create innovation. She grew up in the Chicago, Illinois area and currently lives in Denver, Colorado.
Every day, we turn on the television or open a webpage and see logos and branding. Whether it's the 'swoosh' of Nike or the golden arches of McDonald's, brand designs are a constant in our everyday lives. Business logos and branding are instruments used to convey the company's message and culture without the need for words. Effective branding is also memorable, helping to drive brand recognition and increase customer loyalty. So branding is a powerful tool for driving business growth. When developing or refreshing branding, companies should consider the current trends in the world of graphic design.


World events or style changes often play a major role in determining the trends that'll be popular each year. This makes it important for businesses to revisit their branding every two to three years to avoid looking out of date. While it's important for a company to develop its own unique brand, incorporating popular elements can help to raise the customer's interest while also creating a sense of familiarity. Here's a closer look at the designs that have 'wowed' the business and creative world over the past year – and what we predict will remain popular in the months to come.
3D and organic designs. One of the most popular trends for 2021 was 3D design. These styles have plenty of depth, allowing designers to play with textures. The 3D image also allows brands to create a personality that's approachable and friendly. This type of design appeals to a wider audience by depicting friendly or even silly caricatures that appear as figurines. Another popular design trend was botanical and organic designs. Emerging in full force while everyone was cooped up in their homes during the pandemic, this trend includes imagery of leaves, forests and plant life. Using anything from tropical foliage to the common houseplant, this design style evokes the soothing feeling that nature brings us. This trend leans into natural colour palettes with earth tones, greens and browns.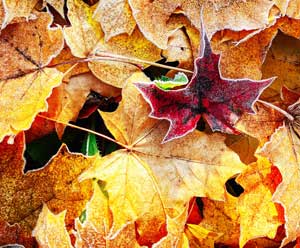 Inclusivity and body-positive designs have also taken off in popularity over recent years. With more focus than ever on representation in advertising, brands are putting diversity at the forefront of their designs to champion the wide spectrum of races, body types, sexual orientations, gender identities and religious expressions. These designs are trending upward because it's empowering for diverse audiences to see figures that look like themselves.
Interface-inspired deigns. The trend of digital interface-inspired designs is a direct reflection of the world over the past year. With more people utilizing technology to work from home and communicate, this trend captures the look and feel of the interfaces that we use daily. These designs incorporate elements that resemble search bars, messaging apps and smartphone notifications. Choosing this style helps companies bring a relatable feel to branding, and signals that they understand modern audiences.
2022 and beyond
When looking to 2022 and beyond, we expect many current trends to stick around, with some new elements continuing to gain traction. Minimalism has long been a trendy approach, and shows no signs of diminishing in popularity. Over the course of 2021, many designers opted for simple imagery with mid-century modern influences. This style typically uses neutral and earth-tone colour palettes and blends abstract, organic-feeling shapes with minimal line drawings. It's a great way to convey a message in a simple and uncluttered way.
Hand-drawn illustrations could continue climbing the ladder as well. With their organic lines and whimsical styling, these designs can evoke a childlike or nostalgic feeling for consumers. The trend allows brands to create a world of their own using nothing but their own imagination. This style also offers a great deal of creative freedom while projecting a relatable, DIY (Do It Yourself) aesthetic.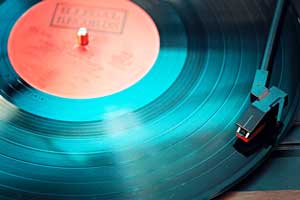 With consumers longing for an experience that takes them back to the past, we predict that retro-style designs will be prevalent in 2022. It's common for people to idealize the past, and these designs create an experience that can take them there. As children of the 1990s take their place as the current dominant consumer group, expect to see more and more designs hearkening back to this decade.
Design trends come and go, but don't lose sight of them. Staying on top of what's fresh and current can go a long way in helping your brand connect with today's modern consumers.