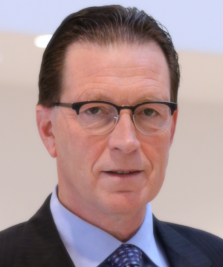 Maracle Incorporated, a leading Canadian commercial printer based in Oshawa, Ontario, has announced that Alec Couckuyt has been named the company's President. Couckuyt, a print industry veteran, has almost three decades of senior management experience covering Canada, the United States and Europe. He's held key roles with major graphic arts sales organizations including Agfa, Canon (formerly Océ) and most recently Fujifilm. Previously, his operational experience included senior executive roles with Transcontinental Printing, where he was instrumental in the successful development of its Direct Marketing Division, and Symcor, where he led the Central Region during its initial years.
"Alec is the right leader for Maracle," said George Sittlinger, Maracle's Past President and now Chairman of the Board. "Alec's extensive background in the printing industry, combined with his business development skills, will help Maracle to capitalize on its strengths and lead the organization through its next growth cycle."
"I'm very excited to be joining Maracle," Couckuyt added. "I believe Maracle is ideally positioned to take advantage of the changing landscape in the printing industry. Supported by a talented team and long-standing relationships with clients and vendors, Maracle is ready to write the next successful chapter in its more than a century-old history – and it's indeed a privilege to be part of that exciting journey."

Maracle's rich history dates back to 1920 with a proud tradition of serving both clients and its local community. As a 'one-stop-shop,' Maracle offers the latest in digital and offset printing, design and publishing services, and a wide range of finishing and fulfillment options. Clients include publishers, educational institutions, banks and financial service providers, professional associations, retailers, charity organizations, etc. Products range from catalogues to magazines, student planners, books, training materials, marketing collateral and many more.