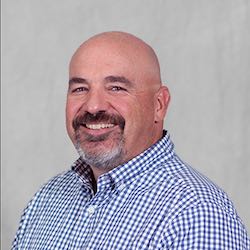 Leading wide-format workflow software provider Onyx Graphics (Salt Lake City, Utah) has announced the appointment of Matt Crawford as the company's new President and CEO replacing Kevin Murphy, who retired in July of this year. Crawford has worked directly with Murphy for the past 10 years, and has over 20 years of experience at the company in various key roles. As the new President and CEO, he'll responsible for developing and growing Onyx Graphics' strong position in the digital wide-format printing industry.
"I'm excited to announce Matt as the new President and CEO," said Murphy. "He has proven his value in growing Onyx's business across the globe year over year, has extensive Onyx knowledge and experience, and is well known in the industry. I know he'll continue to drive Onyx Graphics in this new capacity with the same vigour that saw him become the Director of Product Marketing in 2020."

Over the past two years, Crawford has been responsible for developing and delivering Onyx products, including the company's new subscription-based software. Before this position, he served as the Americas Regional General Manager and as a Territory Sales Manager for the Central North America region. His experience with Onyx products and services spans over 20 years, and he holds a Bachelor's Degree from Northern Illinois University.