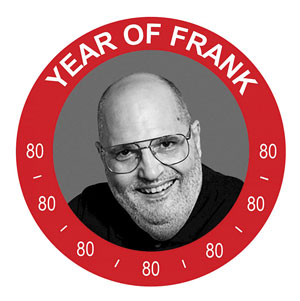 Industry icon and Museum of Printing (Haverhill, MA) President Frank Romano is celebrating his 80th birthday this year, and Graphic Arts Media would like you to join in the celebration of what the museum is calling a "Year of Frank." There's no better way to recognize Romano's contributions to the printing industry than to show your support for the Museum of Printing and its mission. "Frank is the heart and soul of the Museum of Printing," said officials. "He generously donated our building and his voluminous library to the museum. He spends nearly every day here with volunteers and visitors, working to share the history of print with young and old alike."
The museum has some pro-active suggestions to appreciate his work in preserving the history of the printing industry:
Share this news item on social media and include #HappyBirthdayFrankRomano
Share a congratulatory message on social media (like the one below):
The Year of Frank has begun! Join in and celebrate the legacy of Frank Romano and his 80th birthday. Info here: https://museumofprinting.org/news-and-events/frank-turns-80 #HappyBirthdayFrankRomano.
Share your Frank Romano stories on social media using #HappyBirthdayFrankRomano.
Send a birthday card to Frank in care of the Museum of Printing, 15 Thornton Avenue, Haverhill, MA 01832, USA.
Send a birthday e-card to Frank at info@museumofprinting.org.
Become a member of the Museum of Printing (for details see museumofprinting.org/join-us/). The museum's newsletter is one of the great benefits of membership that anyone can enjoy – even if they don't live near the museum.
Make a financial donation to the Museum of Printing to help with its annual expenses and to build an endowment. Look for the big red Donate button on the upper-right-hand corner of its website, museumofprinting.org.
Contribute to one of Frank's favourite initiatives, the Linotype Legacy Fund (also via the big red Donate button on the museum's home page).
Donate artifacts to the Museum. You may have a piece of printing history that should be shared with the world.
Volunteer at the Museum – It can always use an extra hand on-site. Plus, there are also projects that industry members can help with remotely.
"We want to make Frank's 80th a very special birthday, and remind him that those in the printing industry value his many contributions over the years. Please do what you can to make this 'Year of Frank' a memorable one," museum officials added.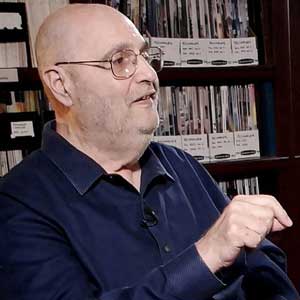 About Frank Romano. Frank Romano has spent more than 60 years in the printing industry, starting right out of high school at the Mergenthaler Linotype Company in Brooklyn, New York. He founded the publication TypeWorld, and has been the editor for many editions of an indispensable industry tool: Pocket Pal: The Handy Book of Graphic Arts Production. Over the years he's reached thousands of people through his consulting, writing and speeches. His students will remember his years as a professor at the Rochester Institute of Technology (RIT) and Research Professor from Industry at California Polytechnic State University (Cal Poly). Romano is the author of more than 60 books on topics related to the printing industry – including most recently his trilogy: History of the Linotype Company, History of the Phototypesetting Era, and History of Desktop Publishing.
About the Museum of Printing. The Museum of Printing is dedicated to preserving the rich history of the graphic arts, printing and typesetting technology, and printing craftsmanship. In addition to many special collections and small exhibits, the museum contains hundreds of antique printing, typesetting and bindery machines, as well as a library of books and printing-related documents.The museum is located at 15 Thornton Avenue in Haverhill, Massechussets. Please visit www.museumofprinting.org and follow its social media activity on Facebook (The-Museum-of-Printing), Instagram (museumofprinting) and Twitter (@MOPrinting).