In several major operational investments, Spicers Canada (Vaughan, Ontario) plans to further enhance available resources for its customers in multiple key markets across the country. Earlier this year it was announced that effective July 1, 2021, all of the company's Canadian operations, including Shippers Supply and All Graphic Supplies, would be combined into operations under a single brand – Spicers. Backed by a fifth-generation family-owned company, Spicers Canada is a leading distributor of commercial print and business papers, specialty products, graphic solutions, sign and display equipment and materials, and industrial supplies and packaging products. The company operates from 26 regional centres across Canada.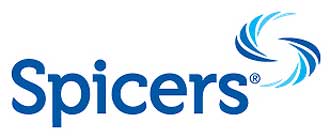 Major strategic investments
This month, Spicers will complete the construction of a new facility to serve the Montreal market. Following several decades in its prior location, a newly built 80,000-square-foot distribution center located in Anjou, Quebec, will support the company's balanced efforts in delivering reliable service to its current customers, while extending market reach into new product and client markets. Later this year, Spicers current All Graphic Supplies Division based in Mississauga, Ontario will be integrated into Spicers Vaughan, Ontario location. In conjunction with this move, a significantly expanded Demonstration and Technology Centre, Equipment Service Department and Resource Centre will be constructed. This expansion will prove valuable in the representation of its current offerings from industry-leading suppliers – including Kodak, Actega, Unigraph, Roland, Mimaki and Epson – as well as new solutions, notably the company's recent appointment as an authorized dealer for both HP's Latex R Printer Series and Fujifilm's offset printing plate portfolio.
The expansion of Spicers' Demo Centre capabilities complements similar initiatives underway in both Calgary and Edmonton. In Spicers locations in Quebec City and Vancouver, new on-site ink-mixing facilities (supplied exclusively through Huber) have been completed and are available immediately to customers in Quebec and Western Canada respectively. Later this year, construction will begin on a new facility in Regina that will combine currently independent operations for Spicers and its Shippers Supply Division. It's expected that this new facility will be fully operational in Q1 of 2022.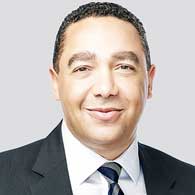 "These significant investments are further evidence of our deepening commitment to the customers and supply partners we serve," said Spicers President Cory Turner. "We are proud to be in the position to make these types of commitments, and look forward to the meaningful impact they have in enhancing our ability to deliver the reliability that customers can trust."