Leading Canadian workflow automation provider Significans Automation (Burlington, Ontario) has facilitated the launch of the USA's newest digital corrugated printing company, Sustainable Printing (Dalton, Georgia), by customizing and automating its prepress workflow and digital infrastructure based on the requirements of Sustainable's first pilot customer, Florida-based box-and-display company Dusobox. In November of 2021, North Carolina corrugate manufacturer Jackson Paper purchased the industrial-grade HP PageWide C500 Digital Press, launching Sustainable Printing as a wholesale trade printer to offer printing of blank corrugated sheets to Jackson's existing clients. The company was able to successfully install the multi-million-dollar printing line and hit the ground running with a line-up of packaging customers eager to use its services by collaborating with its long-time customer Dusobox, while bringing in the technical expertise of Significans Automation.
Dusobox and Jackson Paper began discussions early in 2021, questioning the traditional approach of printing litho sheets or labels and applying them to blank, corrugated boards. Evaluating the speed and quality of the HP PageWide C500, it became clear that this technology could be a game-changer. "When I think about what a single-pass, direct-to-substrate digital device like this can really do, I call it a litho killer," said Roland Greene Director of Prepress and Workflow Technologies at Dusobox. Greene and his team estimated that a potential packaging customer could be spending up to $4 million annually on outside litho 'top sheets' which then required laminating to boards.
With a powerful output device, Dusobox's valuable customer and market perspective, key personnel at both companies, and a built-in customer base ready to be converted, the final piece of the puzzle was how to tie everything together. "Our biggest challenge being a start-up, was that we didn't have a lot of systems or processes in place. Starting from scratch is a very different animal with its own unique hurdles," explained Randy Gilbert, Creative Director of Sustainable Printing. Dusobox, which had implemented a successful workflow automation project with Significans Automation the year before, was quick to recommend Significans as a proven technology partner for the complex task.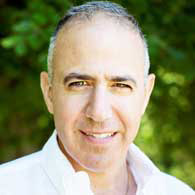 Equipped with its clients' wish-list and system preferences, Significans Automation set out to build the automation infrastructure required. Within 3 weeks, Significans had crated a custom-built solution based on the Enfocus Switch workflow automation platform. According to Marc Raad, CEO of Significans Automation, the installation is unique in that it's believed to be the first corrugated company which had implemented an Enfocus Switch placement in their operation. "Although Switch is generally a product used in the commercial printing space, we listened to the customer who saw great value in Enfocus' suite, combined with Ottawa's Tilia Labs technology, which prompted them to purchase a number of modules from us," Raad added.
With this high level of automation, Gilbert can now perform the daily tasks of 4 full-time staff by himself in half a shift – an eight-fold savings in prepress manpower and production time. The new solution also reduced the potential for costly human errors. Gilbert estimated that these savings delivered a return on investment (ROI) of less than 6 months. Other benefits included the ease with which re-runs can be effectively managed, as well as the ability to offer a wider range of stock choices.