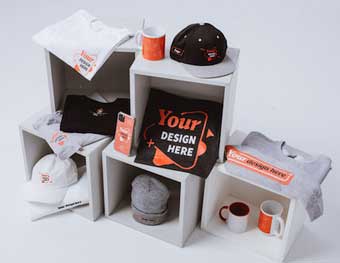 After compiling final 2021 Black Friday (November 26) and Cyber Monday (November 29) sales data, U.S.-based Printful (Charlotte, North Carolina), one of the largest custom on-demand printing and warehousing companies in the world, achieved two new company milestones with record-high customer sales. During that 2021 weekend, the company's total gross merchandise value worldwide reached more than $1 billion. Plus, Printful has now printed over 40 million items to date. In the U.S. alone, Americans shelled out $8.9 billion on Black Friday deals and $10.7 billion on Cyber Monday specials in total, according to Adobe Analytics. In May of 2020, Printful opened its Canadian fulfillment centre – a 2,900-square-metre facility in Mississauga, Ontario.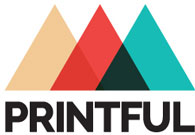 During 2021, Printful said it continued to adjust to challenges related to the Covid-19 pandemic – the resurgence of new virus variants and lockdowns in some parts of the world as well as increasing supply chain problems in the U.S. and Europe. Despite these challenges, the ecommerce industry's growth is still at an all-time high, with revenues projected to increase to $5.4 trillion in 2022. The increasing demand for ecommerce as well as the popularity of special offers and social media trends, have been major driving forces behind Printful's growth, the company pointed out.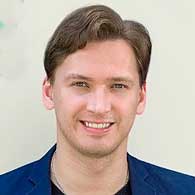 "Black Friday and Cyber Monday are our busiest time of the year," said Davis Siksnans, CEO & Co-Founder of Printful. "Each season, our customers – business owners around the globe – start preparing for the holidays earlier than the last. Their 2021 campaigns and efforts have paid off because, during the Black Friday and Cyber Monday weekend alone, they generated more than $13 million in sales. I'm proud to announce that, as a result, this has been our biggest peak season yet".
Last year, 34% of Printful customers expanded their product catalogue to capture more Black Friday and Cyber Monday (BFCM) sales. This year customers had more options as the company has been growing its product catalogue and added more than 70 products in 2021, now offering over 300 products to customers worldwide. The company received almost 285,000 orders on BFCM 2021, and the overall best-selling Printful products this year were t-shirts and sweatshirts for the apparel category, and mugs and posters for home & living. BFCM was also a time for corporate gifts for employees, partners and customers – which was reflected by an increase in Printful's bulk orders. The largest bulk order Printful received this peak season consisted of 240 hoodies at a total cost of $7,380.
In addition, the company has expanded its operations in Mexico and opened a new facility in Dallas, Texas, as well as in the UK. An extended network of facilities allowed Printful to deliver orders to a total of 132 countries during BFCM. The highest sales still came from the U.S., with California, Texas, and New York at the top of the list. Additionally, the company saw an increase in BFCM popularity in other countries including Canada, the UK and Germany.