How to make your printing business stand out now and in a post-pandemic world – By Reese Jones

Any printing business that wishes to thrive in the post-pandemic world must focus on marketing. As the post The Importance of Marketing for the Success of a Business points out, marketing IS the business, as it directly impacts your ability to win over clients. Its main goal is to sell your products and services, and it involves identifying consumers' needs and preferences, shortening the path between consumers and your business, and responding to what they need. As you plan your marketing campaigns for 2021, it's important that you familiarize yourself with some new norms in marketing, as these will directly impact your sales efforts. These new marketing norms are an offshoot of COVID-19 changing consumer behaviour – as evident by the increasing improvization among consumers in how they get the products and services they need, their reliance on digital technology, and their expectations when it comes to home deliveries. Given these considerations, here are the new norms in marketing that will make your printing business stand out.
Digital marketing will be the new frontier
With more consumers embracing digital technology, expect the majority of marketing efforts to occur digitally. Focusing on digital media will help you connect to a wider audience, and in the process better establish the brand identity of your print business. It's also cost-effective and will allow you to run marketing campaigns on multiple channels – website marketing, pay-per-click advertising and social-media marketing. Numerous companies are already leveraging these new channels. SEO company Ayima points out that digital marketing is now driving online traffic for some of the world's biggest brands such as eBay, British Airways and HomeServe. Tech-driven marketing is paramount in the digital world, with Ayima pointing to 'performance SEO, analytics and paid/biddable media' as the best options for businesses today. That said, your staff might not have the expertise required to excute an effective digital-marketing campaign just yet, so you might want to form a team of digital marketers or outsource technical assistance from digital-marketing firms.
Online directories will be vital
Since customers are online more, the norm now is to engage them there. You're probably doing that already using your printing business's website, through email marketing, and via social media. Moving forward, listing your company's name, address and phone number (NAP) details on multiple online directories will be critical in post-pandemic marketing. Chief Marketing Officer Alon Ghelber, who specializes in marketing based on data-driven storytelling, notes how this practice will give your brand authority in search engines, thereby improving its online searchability and visibility. In addition, listing your NAP details on online directories such as Google My Business, Yelp Canada, Foursquare Canada, Web Local and CanadaOne, will allow you to reach potential customers who don't use search engines to find businesses. Just make sure that you enter the exact same information for all directories; otherwise Google can penalize your search rankings if conflicting information is detected.
Marketing campaigns will factor in COVID-19 messaging
Psychology professor Arie Kruglanski explains that COVID-19 has altered people's values, needs and sense of security. For instance, the individual-focused values of prestige and power have given way to community-centered values such as cooperation and consideration. These shifts in consumer sensibilities will mean that health and safety will be a key differentiator moving forward, and marketing campaigns will reflect this trend. In particular, expect health and safety messaging to be a new norm in marketing, together with creative 'at home' engagement strategies. In order to keep pace, you need to market your printing business as one that strictly observes health and safety standards and provides options such as stay-at-home service and contactless payments. Consumers are looking for peace of mind and a sense of security after nearly a year of grappling with COVID-19, so give them both via your marketing efforts.
Local community marketing will be crucial to attracting new customers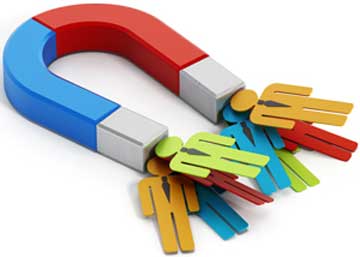 Travel restrictions and physical distancing measures during this pandemic have highlighted the vital role of local neighbourhoods, with communities using social media to connect with one another and to local volunteers, aid groups and even service providers. So expect localized marketing to be a common practice moving forward, as businesses look to create goodwill with nearby communities and potentially gain new customers. The online article 20 Local Marketing Strategies notes that the biggest key to effective localized marketing is to engage your community. You can do that by organizing local events (such as fundraisers), participating in community festivals (print the banners and flyers for the event for free), and sponsoring local sports teams (print the jerseys or score sheets for various teams). Look to win over local leaders and influencers as well, and let them spread the word about your business. You can also partner with local businesses to further add to your credibility in the community. Please keep in mind that effective marketing can be learned, and knowledge and utilization of these new norms is a step in that direction.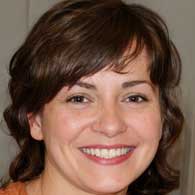 About the author
Reese Jones is a freelance writer based in Bristol, England, who's passionate about educating business leaders in various industries. When she's not working on her latest piece, you'll find her meditating in the local park.