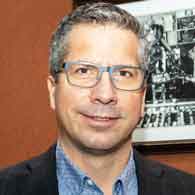 Canadian book printing leader Friesens Corporation (Altona, Manitoba), Canada's largest printer of hardcover books, is now part of a newly formed organization called the Canadian Employee Ownership Coalition (CEOC). Chad Friesen, CEO of Friesens Corporation, has also joined the CEOC as a member of its Steering Committee to help raise awareness across the country regarding the advantages of employee ownership, and making it a corporate priority. This is basically the not-for-profit organization's mission – to bring the multi-billion-dollar, wealth-building benefits of employee ownership to Canada.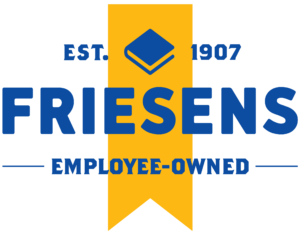 Friesens Corporation has been employee-owned in various forms since the 1950s, benefiting thousands of employees, their families, and the local economy. The company would likely not exist in Altona, Manitoba today, had it not been for the foresight and generosity of the original Friesen family. The Friesen brothers, D.K., Ray, and Ted, were active in the co-operative movement, and that experience influenced their belief that "the employees who contribute to the success and well-being of the business should share in the profits."
Today, Friesens is owned 100% by an Employee Trust(s) and the current employees of the company are the beneficiaries of that Trust. "It's a great time to be an employee-owner of Friesens as the company is in a strong financial position, operating four growing businesses, and increasing ownership rewards," said Chad Friesen. "Last year, we distributed $5,000,000 among 550 qualifying employee-owners – on average over $9,000 per employee, or more than two months of additional pay."
Friesens added that it's participating in the CEOC for several reasons:
• To promote employee-ownership as a solution to today's business succession challenges.
• To help preserve local business ownership and the community benefits across the country.
• To change the Trust structure and taxation in Canada to enable more employee-ownership.
• To help close the growing wealth gap in society.
"The federal government announced in the 2022 Budget their intent to encourage employee-ownership in Canada. But now we need action. We're encouraging the government to pass legislation in 2023. The CEOC will be actively advocating for and supporting this effort until the legislation is in place," Friesen added.