Fastsigns International (Carrollton, Texas), a leading sign, graphics and visual communications franchise, has crossed the $600 million mark in network sales for the first time in the company's history. It added that the impressive growth underscores its adaptability to a rapidly changing business environment – in response to the global pandemic and the continued demand for signage and visual graphics.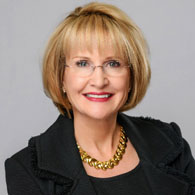 "At Fastsigns, our franchisees' success comes first. From the beginning of the pandemic to now, we've been by their side every step of the way, helping them navigate unprecedented challenges and seize new opportunities for growth," said Catherine Monson, CEO at Fastsigns International and Chair of the International Franchising Association. "We're seeing demand for our services continue to escalate as events return and business resumes. Our franchisees' role of being the go-to resource for visual communications in their communities continues to grow stronger every day. The growth and momentum we've experienced is a true testament to the strong Fastsigns network, our brand's adaptability, and the rising demand for our services."
The company's double-digit sales growth is expected to exceed more than 15% in 2021, while it continues to expand its franchise network, awarding more than 25 this year to develop locations in markets such as Western Canada, Southern California and Florida. The company also continues to seek qualified talent to fill over 1,000 jobs currently available across its network.