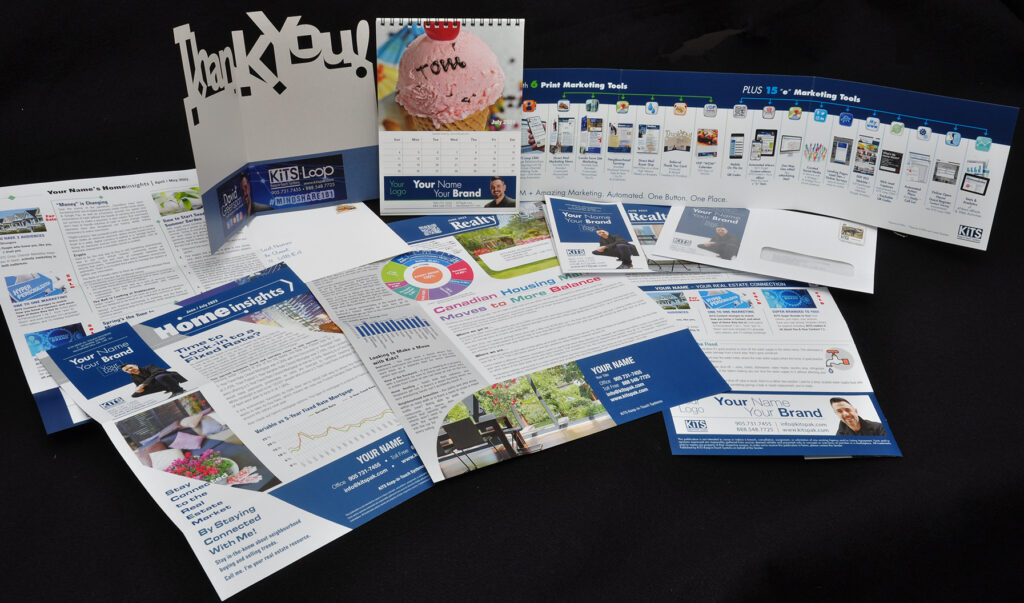 Printing United Alliance (Fairfax, Virginia), the largest member-based printing and graphic arts association in the U.S. and organizer of the Printing United Expo tradeshow October 19-21 in Las Vegas, Nevada, has named WAM Interactive Information (Richmond Hill, Ontario) as a winner of The Best of Category Digital Printing for VDP Customized, for its KiTS Keep-in-Touch Direct Mail Program. This international competition honours excellence in printed products as judged by an international panel of industry experts. WAM Interactive Information is a one-stop shop for 1:1 Variable Data Marketing in print and digital media, conceiving and executing Variable Data Print (VDP) marketing campaigns that emotionally engage prospective customers, and build loyalty by continuously keeping their brand top of mind.
As a creative agency for Fortune 500 Companies, WAM has developed and executed hundreds of successful marketing and B2B loyalty programs for over two decades that utilize variable-data technology as it began emerging in the late 1990s. Using psychographic data points, WAM's sales-force clients are now connecting personally, sharing relevant information, nurturing relationships, and building MindShare easily, continuously, and automatically.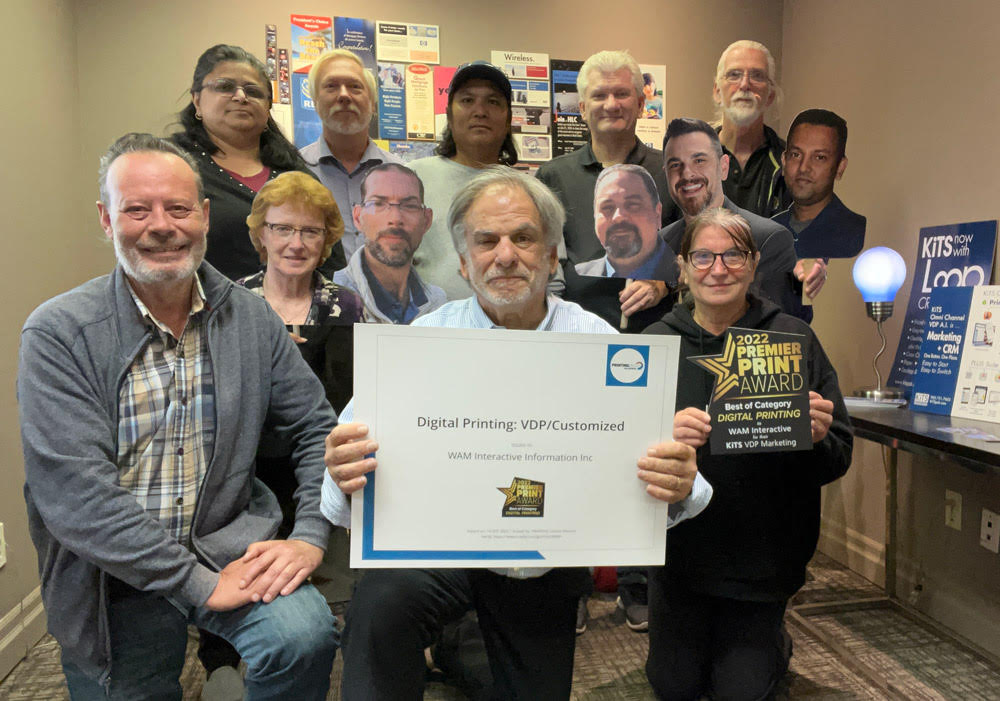 "For years, our clients have recognized us as 1:1 Variable Data Marketing leaders," said Brian Greenspan, President of WAM Interactive Information Incorporated.
"The WAM system brings award-winning creative, financial services and ticketed production management, together with the power of 1:1 Variable Data Publishing, delivering controlled sales automation to career sales forces. What makes WAM's program so different is that KiTS connects CRM into the heart of both print and digital outputs to deliver a wide range of strategically focused marketing communications – returning value directly to the sales floor. This recognition by the printing industry for the work we do is appreciated and extremely gratifying."
WAM's proven KiTS Keep-in-Touch System takes self-promotion campaigns to an entirely new level by combining high-end targeted direct mail, e-mail campaigns and social media, to deliver powerful, brand-managed, compliant, cross-media marketing. It's a "smart suite" that transforms traditional career sales force marketing from "one size fits all" into highly personalized communications to individually engage each recipient, while remaining consistent to the overall brand. "This is a great win that recognizes the category we target for our clients – innovative, personalized, and relationship-building keep-in-touch marketing," Greenspan added.
About WAM

Over its 23+ years, WAM grew from a traditional marketing agency specializing in financial services loyalty marketing and B-to-B marketing (for Fortune 500 technology brands in Canada and the U.S.), to a specialty shop focused on variable-data marketing – with its own creative and modern print production facilities. Using traditional and internally developed proprietary software, its team of over a dozen professionals simplifies the complexities of concept, design, and execution of effective VDP 1:1 communication that drives traditional costs down and delivers "an economy of scale that was previously unattainable at the micro level." Brand managed, personalized, regionalized, and with specific attention to compliance and regulatory rules, KiTS has been a huge success for vertical market career sales forces both here and south of the border. WAM can create the content, design the layout, and manage the entire creative and production process through to delivery to Canada Post – and ultimately drive exceptional response rates in a more cost-effective way.